Falken Tires, the Official Tire of Major League Baseball, with its North American headquarters in Rancho Cucamonga, California, has successfully built a reputation as a leader in high performance tire technology for both cars and trucks.
Falken Tires has grown to become a flagship brand that focuses on Ultra High Performance tires, as well as valued lines in Light Truck, Commercial Medium Truck and Bus Radial tires.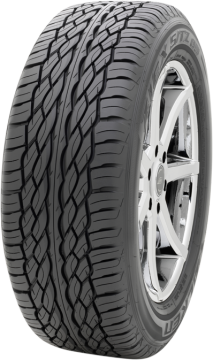 ZIEX S/TZ05 – All Season Performance and Comfort for Luxury SUVS and Light Trucks
The ZIEX S/TZ05 features the latest in tread compound and construction technology designed specifically for SUV and 1/2 ton sport-truck applications. With an advanced M+S all-season non-directional tread design, the S/TZ05 allows rotation in all directions, optimizing tread life.
With double taper-cut tread blocks and staggered shoulder lug grooves, the S/TZ05 is a smooth, quiet and dynamic tire. Available from 16 to 24-inch applications, this tire covers many of today's popular SUV and LT wheel fitments. Whether you're cruising through the city or driving on the open highway, the S/TZ05 provides unparalleled performance and comfort.
WILDPEAK A/T3W – All-Terrain, Any-Weather Rugged Capability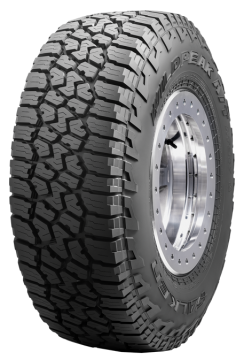 The WILDPEAK A/T3W is engineered for adventure, any time and in any weather. The A/T3W combines aggressive off-road ability and rugged terrain driving without compromise on the pavement. An optimized tread design combined with a silica tread compound enable the A/T3W to excel in three areas: wear, winter, and wet performance. Designed for severe snow conditions, every A/T3W tire is qualified by the Rubber Manufacturers Association for the Three Peak Mountain Snow Flake (3PMSF) symbol.
The A/T3W is packed with technology, from Falken's patented 3D Canyon Sipes to an all-new proprietary lower sidewall. Full-depth sipes and grooves maintain consistent performance and appearance throughout the life of the tire.
WILDPEAK M/T – Maximum Off-Road Traction Built for the Toughest Terrain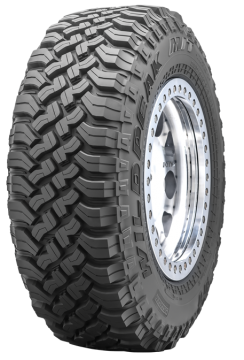 Trusted by the pros to take on the harshest conditions, the tough WILDPEAK M/T is built to get you there and back whether you're on the pavement, mud, snow or rocks. The M/T features Falken's proprietary three-ply DURASPEC™ Sidewall Technology developed to sustain the most punishing off-road conditions. DURASPEC™ also features two high ply turn-ups that provide an additional layer of protection and durability. An aggressive upper sidewall provides additional traction at low air pressures on rugged terrain.
The WILDPEAK M/T also features exceptional road manners thanks to an optimized variable three-pitch tread pattern and precision manufacturing technology.