Rack and Cargo Carriers
Kargo Master

For over 32 years, Kargo Master has been manufacturing the strongest, most stylish, and most durable modular truck and van racks available. This experience and expertise has been incorporated into our line of Safari Jeep and SUV racks. All of our products are designed, engineered, and manufactured in our 50,000 square foot facility located in Rancho Cordova, California.
Our highly trained employees, state-of-the-art computerized equipment, and strident quality control systems guarantee that Kargo Master Products are second to none. All of our products are designed to be supremely functional.
Kargo Master offers an unsurpassed selection of time-saving accessories for our truck, van, and Jeep/SUV racks. If you are in the market for a rack, please shop around and compare quality and cost. You will realize that the quality of our rack systems surpasses all. Thank you for your interest in Kargo Master products.

Paramount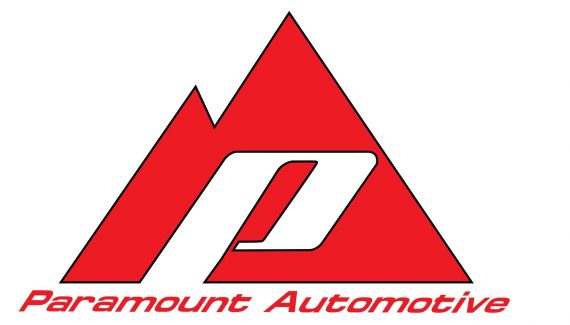 Since 2008 Paramount Automotive has provided automotive enthusiasts with innovative, stylish, high quality products at extremely competitive pricing. As a leading industry manufacturer we have integrated Robotic Welding and CNC equipment into our relentless pursuit of increasing product quality and reliability.
Driven by feedback from our customers, sales staff and customer service, our engineers and design team work diligently to develop and perfect product that launches the absolute latest trends and improvements for a wide variety of vehicles and restyling tastes.
Whether you drive a Truck, Jeep, or SUV, Paramount Automotive understands the basic desire to display your individual tastes and design a vehicle that matches your particular style, personality, and interests. If you're a hard core dedicated off-roader, or prefer to cruise the local boulevard looking good, Paramount Automotive has an impressive selection of products to display the proper attitude and flair.

Prime Design

Prime Design has been the industry's ergonomic leader since 1992, when we first introduced the concept of an ergonomic ladder rack. Based in West Saint Paul, MN, Prime Design is the leading innovator of ladder storage solutions for fleet vehicles. When loading a ladder, these solutions help reduce back and muscle strain while keeping feet safely on the ground.
Our design philosophy starts with the worker – how can we make the job safer, easier and more comfortable for the human body? We firmly believe that a product's design and how it impacts the user is every bit as important as the quality of materials and construction.
All Prime Design products feature patented designs that greatly reduce operator stress and fatigue, reduce the risk of work-related injuries, and increase worker productivity.
Telecommunication workers, insurance estimators, general contractors, and other vehicle-based occupations rely on Prime Design to improve productivity and reduce Workers' Compensation claims.

Rhino Rack

Rhino-Rack has been creating world-class roof racks since 1992. Today we're the the proud owner of Australia's most diverse and innovative range of roof rack products, supplying high-quality gear to all industry segments.
We're there for the tradies. – When you need reliable gear that works as hard as you do, look no further than our massive range of Heavy Duty roof racks, ladder racks, trays, conduits and more.
We're there for the sportsmen.  – Loading your bikes, kayaks, canoes, skis and snowboards has never been easier – meaning we help you get out on the track, water or slopes quicker than ever before.
We're there for the sun-seekers and nature lovers.  – Indulge your taste for adventure with a Rhino foxwing awning, boat loader, luggage basket or fishing-rod holders. Everything the Aussie camper needs for the ultimate getaway.
We're there for the environment. – We think nature is pretty awesome. And if we don't take care of it, our kids and grandkids might not be able to do all the camping, biking, skiing and surfing that we do. So we're committed to minimising our environmental impact across every aspect of the Rhino-Rack business.
Most of all, we're there for the customer.  – We're there to offer expert advice, help you choose the perfect roof rack product, and guide you on the best way to fit it to your vehicle.

Thule

Thule was established in Sweden in 1942. And ever since then, we've made it our business to bring you closer to the world and your passion for life. We are an international group of people united by our own passion for helping active families and outdoor enthusiasts.
Thule helps you transport anything you care for safely, easily, and in style so you are free to live your active life. We believe in the value of an active life – whether you're in the city or the great outdoors. For our own health and happiness as human beings, and ultimately for the respect and care we then give to the world around us.
Whatever your passion, whatever your pursuit. Wherever you're going, whatever you're bringing. With Thule, you're free to live your active life to the full

Weather Guard

WEATHER GUARD®, a WernerCo brand, is an industry leader in truck and van equipment, including truck boxes, drawer units, shelving, cabinets, and racks for trucks, vans and utility vehicles. WEATHER GUARD® organizes trucks and vans for greater productivity and provides tools and valuables superior protection against break-ins and weather.

Yakima

Here at Yakima we believe in connecting you, your friends, family and all your favorite gear to your desired destination or activity. Doesn't matter if you are headed out for camping, biking, fishing, to the cabin for the weekend or taking the family on a holiday road trip, Yakima believes that any life adventure, regardless of the destination, creates shared experiences and memories for you, your family and friends. When the road winds back home, the memories and connections with friends and family remain long after the trip is over. Yakima will handle all your gear, freeing up car space, so you can Take More Friends.
Our first consideration at Yakima when we design a new product is the people who will use it. We consider the challenges people might face when trying to carry their favorite gear and focus on designing innovative solutions.
We believe in connecting you, friends, family and all your favorite gear to your desired destination or activity. Yakima will handle all your gear, freeing up space in your car, so you can take more friends and create more memories.