Mobile Electronics
Over 75% of our business comes from repeat customers or referrals. We work harder for our customers, and we would like to think that it shows.
That's because DFW Camper Corral carries a large variety of products for every style of personal, recreational and business vehicle on the road today. And if we don't have it in the store when you visit, we can get it for you.
From audio/navigation systems to power windows and vehicle security, reverse cameras to to radar detection, DFW Camper Corral offers the products that did not come with your factory-ready vehicle.
Make your vehicle a custom-order and let our Mobile Electronics Retailers Association and Mobile Electronics Certified Professional certified 12-volt electronics techs install the aftermarket products you need to upgrade your vehicle.
Many of the products we offer are from the same Original Equipment Manufacturers (OEM) used by the automobile companies.
Select from any of the following product pages listed below.

DFW Camper Corral carries a wide variety of systems to meet the requirements of the most discriminating audiophile – starting with the kids in the back seat all the way to the country-western or hard rock fan driving the truck. All our stores have demonstration centers where you can listen to sound systems and test the different accessories available for every vehicle. We have the most current models of navigation systems for personal and business use, as well as the latest in Sirius Satellite Radio packages.
Our in-house installation teams have years of experience, guaranteeing you a professional and clean product installation done in our own shops – nothing is outsourced!

Alpine is dedicated to enhancing your in-vehicle experience with premium vehicle-specific Restyle stereo solutions that feature navigation, smartphone compatibility, HDMI, front and rear camera compatibility and more while incorporating select factory controls.

The connection between sound and information communication in the mobile environment of the car will evolve into new domains based on our unique ideas and advanced technologies. Through this, we will provide safety, security, comfort and excitement to our customers all over the world.
We at Clarion will remain at the forefront of the industry, as we accurately identify the needs of the market and realize long-term growth.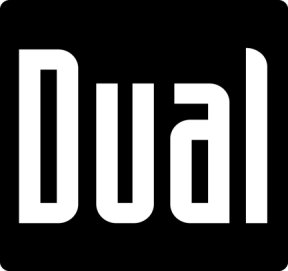 Dual Electronics Corporation is an international company headquartered in Heathrow, Florida with distribution centers in Nevada and Illinois The company has a total commitment to providing high-quality products at affordable price points.
Throughout the past century, both Namsung and Dual have made monumental contributions to the innovation, evolution and distribution of consumer electronics – from the introduction of stereophonic sound to the creation of the first remote controlled high fidelity cassette player, and beyond.

KENWOOD USA is a leading developer and manufacturer of consumer electronics and communications equipment. Founded in the United States in 1961, KENWOOD USA is the largest sales subsidiary of KENWOOD Corporation of Japan and is recognized by consumers and industry professionals for providing products known for quality, performance, and value.

Pioneer was founded in 1938 in Tokyo, Japan by Nozomu Matsumoto – a man with a passion for music that he hoped to share with the world through high quality audio speakers. That passion began with a small operation to repair and manufacture speakers in Matsumoto's garage. It has since grown to international stature as a manufacturer of audio and video products for use at home, in the car and in business environments.
For more information about DFW Camper Corral's selection of audio products, click here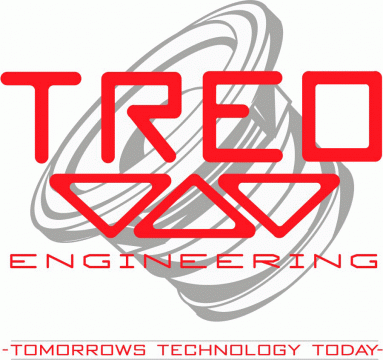 At TREO Engineering we sweat the details. Every component of our speakers has been analyzed and stress-tested under the most severe conditions. We know it isn't possible to push the limits of car audio without pushing ourselves and our products to the extreme.
We believe in the power of technology. We take every step possible to create and integrate the newest materials and processes into our production techniques. For this reason specifications are subject to change.
TREO Engineering allows our customers to upgrade to the newest technology. All TREO Engineering motor structures and frames are built with such tight tolerances that those parts of the speaker can last a lifetime. Because of this precision we can extend our newest technology to the owners of older TREO Engineering drivers. This allows our customers to always have the newest and best.
For more information about DFW Camper Corral's selection of speaker systems, click here


Built to Last – These three words describe our products, our company, our culture — and our future. As a leading worldwide provider of navigation, we are committed to making superior products for automotive, aviation, marine, outdoor and fitness markets that are an essential part of our customers' lives.
Our vertical integration business model keeps all design, manufacturing, marketing and warehouse processes in-house, giving us more control over timelines, quality and service. Our user-friendly products are not only sought after for their compelling design, superior quality and best value, but they also have innovative features that enhance the lives of our customers.
For more information about DFW Camper Corral's selection of navigoation products, click here


Listen to Everything, Everywhere
Welcome to commercial-free music from every genre, live play-by-play sports, the biggest news and talk, and the hottest entertainment at your fingertips, 24/7. Welcome to an All Access package that lets you listen to all of it everywhere — in your car, at home or the office on your computer, or on your smartphone and tablet.
Welcome to the World of SiriusXM.
For more information about Sirius products and services, click here


PARROT MKi9200
A full system dedicated to conversation and music in car with Color TFT 2.4' dot matrix Screen. Made for iPod & Works with iPhone.
DFW Camper Corral carries the entire line of Parrot products!
For more information about Parrot products carried by DFW Camper Corral, click here


Compustar is the world's largest manufacturer of car alarm systems, remote controls and smartphone-based security systems for your vehicle.
DFW Camper Corral carries a large variety of Compustar products. All Compustar products are installed by our own technicians – your vehicle is never sent 'somewhere down the road'.
Universal Cruise Control System by Rostra

Set your speed at the touch of a button! Once selected, a Global Cruise ® cruise control system constantly measures changes in engine loading and vehicle speed in order to maintain a set speed on the highway. Easily set the controls and avoid unintended speeding. To slow down or accelerate, you don't even have to touch the pedal. While column-mounted stalk control switches are available, dashboard or steering wheel-mounted wireless RF switches provide same functionality wherever it's most convenient!
For more information about Rostra Precision Controls' products at DFW Camper Corral, click here

Hella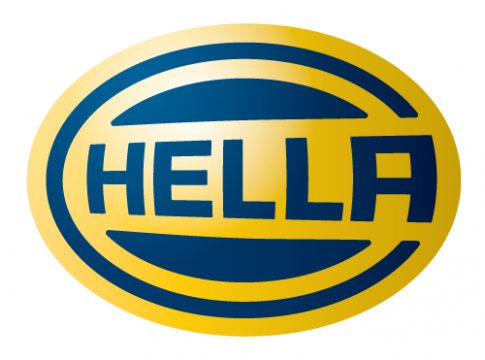 HELLA is a global, independent, family-owned company boasting around 30,700 employees at over 100 locations in more than 35 countries. The HELLA Group develops and manufactures lighting and electronic components and systems for the automotive industry.
In the Aftermarket segment, HELLA also has one of the largest trade organizations for automotive parts, accessories, diagnostics and services within Europe.
KC Hilites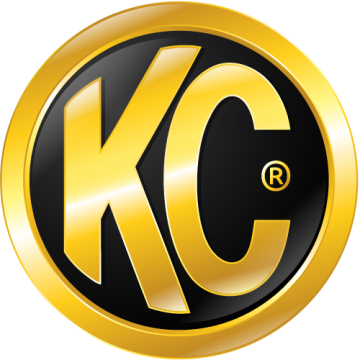 Since 1970, KC HiLiTES has been designing and manufacturing auxiliary performance lighting for off road vehicles.  As the original manufacturer of off road lighting, beginning with the Daylighter®, we have a rock solid reputation for quality and performance.  Specializing in Jeep, Truck, SUV and Off Road lighting, our products are always designed with innovation, performance, quality and customer service in mind; backed by our 23 year warranty.
We offer the most balanced lighting portfolio giving customers flexibility and choice across size and technologies including Halogen, HID and LEDs. Usable light is something that definitely has to be seen to really understand.
Nebo

NEBO® is one of the world's best-selling lines of innovative, consumer-friendly flashlights and tools. Ever-changing and never compromising, we create and see our products through every phase of development. From the conceptual drawings on the sketch pad all the way to the end consumer, we offer quality and customer service guarantees that are unmatched.  NEBO® is a division of Alliance Sports Group, a family-owned company with headquarters in Grand Prairie, TX.  Other product divisions of Alliance Sports Group are NEBO® Sports, Quarrow® Fishing Products, iPROTEC™ Firearm Lighting, WeatherRite® Outdoor, Bollinger® Fitness and Solaire® Trimwear.
PIAA

PIAA takes average driving visibility products like auxiliary lights, bulbs, and wipers to the next level.
PIAA Corporation was established in 1963 with the commitment to manufacture world-class driving lights that our customers could use with pride and confidence. Today, PIAA upholds that commitment by combining market driven concepts with the latest technology to make night, inclement weather, and off-road driving as safe as possible. Research and Development is the focus of PIAA, and we take it very seriously. PIAA technicians continually raise the bar on visibility products.
Since 1963, the PIAA design process has simply been to make the best products possible, and never compromise. PIAA has taken these same values and expanded the business to from driving lights and fog lights and high output replacement bulbs and performance wipers. Today PIAA is leading the way with new developments in our proprietary reflector facing LED technology, as well as continual advancements in halogen headlight bulbs and fog light bulbs.
ProMaxx

ProMaxx Automotive offers quality aftermarket accessories at great prices. ProMaxx Automotive Accessories are available exclusively through Meyer Distributing Authorized ProMaxx Retailers.
Our maxim is to provide value-driven auto accessories that focus on quality, affordability and functionality to satisfy a wide variety of needs.
Putco

Putco is the industry leader in automotive accessories including chrome trim, LED lighting, step bars, truck accessories, and stainless steel fender trim.
Recon

Go Recon is a manufacturer of premium quality car, suv and pickup truck lighting and lighting accessories. Go Recon has tailgate light bars, led 3rd brake lights, led tail lights, side running lights, truck cab lights and more.
Rigid Industries

Thanks to its unparalleled patented Hybrid, Specter & new Hyperspot optics and its torture-tested housings, Rigid Industries LED Lighting is a world leader in the forward projecting LED lighting industry. Rigid is committed to providing innovative technologies & always guarantees a quality product.
Westin

For over 38 years, Westin has provided world-class products to the automotive aftermarket industry. Featuring 7 brands, 11 product categories, and over 100 different products; Westin is the #1 Trusted Source for all your truck, SUV, commercial fleet, towing, Jeep® products, and LED Lighting needs!
For more information about DFW Camper Corral's selection of exterior lighting products, click here


What started out as a single power window kit for the 1965 Mustang evolved into a manufacturer of street rod parts striving to make your custom vehicle project a more enjoyable experience. Some 29 years after its birth, Electric-Life has 1,000 part numbers and 500 employees worldwide. Whether you're restoring an early BMW, a '40 Ford or a classic muscle car like a '62 Barracuda, Electric-Life knows your application and can supply a custom tailored product and any car accessory for your project.
For more information about Electric Life products at DFW Camper Corral, click here

Warning and strobe lights for emergency vehicle lighting for fire, police, construction, industrial, and EMS provide safety by making vehicles visible to others, even at long distances. DFW Camper Corral has provided lighting systems for government, service and personal vehicles for many years because we have the right lights for the right use in stock and ready to install.

For 40 years ECCO has designed and manufactured some of the world's most effective and innovative visual and audible warning equipment for commercial vehicles, providing superior protection and enhanced safety both on job sites and out on the road. As the leading manufacturer of reversing safety products and amber warning lights, ECCO's years of specialist expertise in the industry enable us to deliver extremely robust, effective and reliable products that utilize the most up to date technology.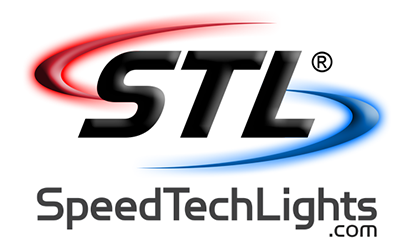 Here at SpeedTech Lights, we are committed to providing each of our customers with the highest quality products and customer service. We have a wide variety of equipment for emergency vehicles, including light bars and sirens for police cars, fire trucks, construction vehicles, and any other use. As you browse through our website, you will see that we offer the most advanced technology, high quality equipment, and innovative designs for all of your emergency vehicle lighting needs.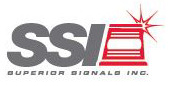 Superior source for safety lighting, backup alarms and traffic control products for highway, commercial, utility, and construction vehicles.

At Whelen Engineering, our goal is to bring innovative, life saving products to market more quickly while maintaining strict quality control throughout the process. We have accomplished this through a vertical manufacturing initiative to eliminate or reduce out-sourcing; the use of robotics and state-of-the-art production equipment; and, perhaps most importantly, a motivated workforce of over 1100 employees. This allows us to meet and adapt to our customer's changing needs in the shortest amount of time.
 For more information about Safety Strobe Light products carried by DFW Camper Corral, click here