Front Bumpers/Grille Guards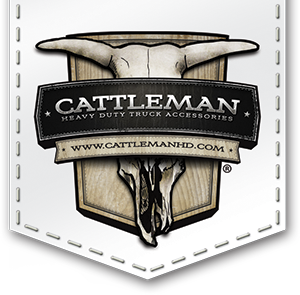 Cattleman
With 15 years of experience in design and manufacturing, Cattleman has built a reputation for providing dependable heavy duty name brand products for your truck. Including but not limited to, Grille Guards, Front End Replacements, Bull Nose Bumper Replacements, Headache Racks, Rear Pipe Bumper Replacements, Steps, Running Boards, Tool Boxes, Fuel Tanks, Ladder Racks and much more. Made specifically to fit the most popular vehicle makes on the market; Ford, Chevrolet, Dodge, Toyota, and Nissan. Cattleman strives to bring you a well manufactured product that will not just give your truck protection, but style as well.
Since the beginning we have been all about heavy duty truck accessory products! Our manufacturing processes are time tested, utilizing custom built templates and jigs, and experienced fabricators and welders. Our lead designer, who has been around since the very first guards were made, has helped several of today's manufacturers get started in the industry.
Every Cattleman product is made with the strongest of materials on the market, using only first run steel – no seconds here. Each joint is meticulously welded for maximum strength and durability.  We use one of the highest grade powder coatings available on the market for a finish that not only looks good, but lasts too. Choose the tough reliable way to give your truck protection and functionality, choose Cattleman.

FAB FOURS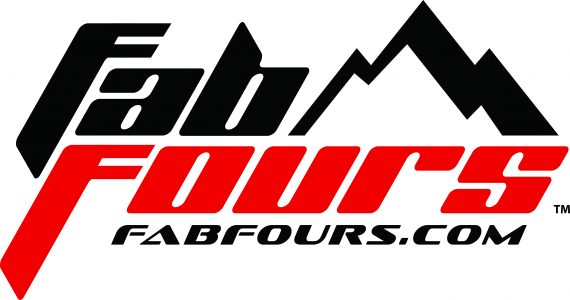 Fab Fours' was born out of a passion for customizing vehicles and a love of the outdoors. Fab Fours' owner and CEO Greg Higgs provides the creative force and product DNA that goes into all of Fab Fours' products. Our engineering team uses the latest 3D design software to turn new product ideas into reality. In our factory designs come to life with the combination of cutting edge technology for metal cutting and forming and an American workforce that puts it's heart and pride into every product that we manufacture.
Making sure a quality product is delivered on time to our customers is our main goal. Through our partnerships with the aftermarkets largest and strongest distributors, Fab Fours has built a distribution network that allows its products to be delivered next day to truck accessories shops all across the United States and Canada. Fab Fours has been on a consistent growth trajectory uncommon in the automotive aftermarket since the company was incorporated in 2004. This performance has earned awards such as recognition in the Inc. 500 and Aggie 100 for sustained year over year growth. Fab Fours Inc. is one of the largest aftermarket bumper manufacturers in the world. The company takes great pride in being Made in the USA. Fab Fours is a full vertically integrated manufacturer with all company personnel and capabilities located at the headquarters in Lancaster, South Carolina. This ensures repeatable quality and precise fit for every product and allows adaptability to quickly respond to customer needs.


Frontier Truck Gear
Frontier Truck Gear is the premier heavy duty truck accessory company in the United States. Our passion is designing and manufacturing the best and strongest Grille Guards, Front Bumper Replacements, Rear Bumpers, Headache Racks and Step Bars in the world! We put our heart and soul into these products in order to protect you and your family. All of our products are designed to mount directly to the frame of your Truck or SUV and to bring you back safely from your next adventure!
All Frontier Truck Gear products are designed and hand crafted with pride in our manufacturing facility in Texas!




Luverne Truck Equipment
Luverne Truck Equipment, a Division of CURT Mfg., has been designing and manufacturing high-quality truck accessories in the Heartland of  America since 1963. Luverne's product line offers a broad base of upscale aftermarket accessories for pickups, vans, SUVs, and medium and heavy-duty trucks. Luverne and CURT is the brand to trust and the company to rely on. You deserve the best.

Ranch Hand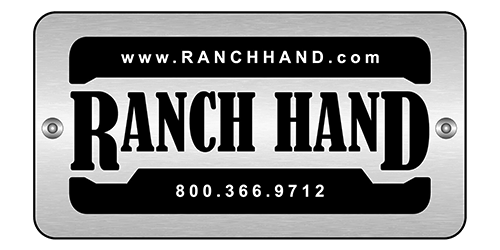 In 1986, a Texas rancher installed the very first Ranch Hand on the front of his truck. Today, Ranch Hand grille guards and bumper replacements are found on vehicles all over the nation. Although Ranch Hand started small, we have since developed into a large-scale operation. Our facilities span a total of 320,000 square feet and hold more than 230 Ranch Hand employees, collectively processing over 65,000 pounds of steel each day. Staying true to our roots, Ranch Hand products are proudly made in two small Texas towns: Shiner and Beeville.
Ranch Hand is a subsidiary of Kaspar Companies. Established in 1898, Kaspar Companies has been doing business in South Texas through five generations of family ownership, 20 recessions, one depression, two world wars, numerous oil embargoes, several steel shortages and 20 presidential administrations.




Road Armor – Protecting your investment, the lives inside it and doing it with style.

At Road Armor we pride ourselves in building the ultimate replacement bumper. A bumper that adds utility and function to your vehicle while simultaneously making it a safer place for its occupants. Even our rear bumpers are designed to hold a winch. We receive testimonials regulary from grateful customers whose lives they believe were spared thanks to our bumpers, and first responders who see these kinds of accidents every day and know what the alternative looks like. Road Armor bumpers are battle proven and trusted by the United States and allied forces. That's why we say "Rule the Road", because with Road Armor replacement front and rear bumpers, your truck or jeep is transformed into a warrior poised to protect and prepared to defend.
We were the first to create a multi faceted steel bumper design and have led the industry since 2000. There are a lot of other manufacturers on the market these days, we encourage you to learn the difference – The Road Armor difference – because not all replacement bumpers are created equal. There's no substitute for the Original Road Armor Bumpers, 100% Made in Texas, USA and backed by our Lifetime Guarantee.

SIDEWIND DEFLECTORS

Beat the elements and add some attitude to your Truck, Van or SUV. Sidewind Deflectors allow you to keep your windows partially open, to provide ventilation to the interior. Today's modern aerodynamic body styles with form fitting doors and windows no longer feature "rain gutters" to channel away water. The result is usually water dripping into the interior. Sidewinds act like a "drip-edge" for your vehicle, this allows you to keep your window partially open for ventilation, without the rain getting in. As air flows around the outside edge of the sidewind it creates a small low pressure area underneath it (much like an airplane wing) which creates suction to keep out the wind and draw out the stale air from inside your vehicle.

Westin

Westin™ is a brand of Nerf Step Bars & Running Boards, Grille Guards, Lights & Light Bars, and a variety of truck and SUV lifestyle products. For over 38 years, Westin has provided world-class products to the automotive aftermarket industry. Featuring 7 brands, 11 product categories, and over 100 different products; Westin is the 1 Trusted Source for all your truck, SUV, commercial fleet, towing, Jeep® products, and LED Lighting needs!