Sunshades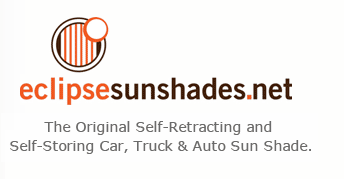 Shade your car and protect your vehicle's interior with the Eclipse Sunshade – the original retractable car, truck and auto windshield sun shade.
If you own a car, truck or van and live in a place that has at least 1 sunny day a year, you NEED the Eclipse Sunshade. The Eclipse Sunshade is the original retractable and self-storing car, truck and auto windshield shade.
While there are a number of imitation car, truck & auto window sun shades, none of them provide the same level of coverage and durabilty that the Eclipse Sunshade does. Not only is this the best shade on the market, it's one of the best car, truck or van accessories you'll ever purchase!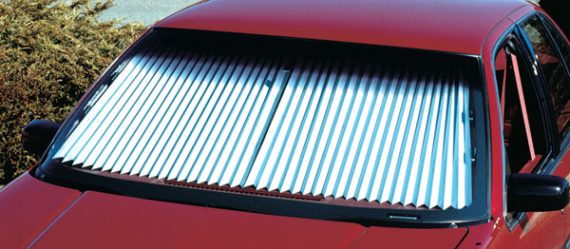 TechShade® Windshield Sun Shade
Custom fit and perfect for any season, the TechShade® can keep your vehicle cool in the summer and help prevent frost build-up in the winter. Reflective film chases the sun away in summer. Then, the reverse side absorbs the heat for those cold winter months. When not in use, the TechShade® is easily removed, rolled and secured with a Hook & Loop strap. The TechShade® is custom fit for each vehicle.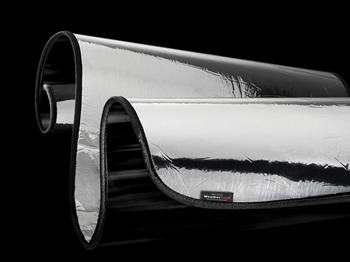 TechShade® Full Vehicle Kits
WeatherTech® TechShade® Full Vehicle Kits help keep your entire vehicle's interior temperatures down while protecting it from the sun's damaging effects. TechShade® Full Vehicle Kits include 4 or 6 pieces depending on the vehicle model.
TechShade® kits are custom-fit, and when properly installed, will remain snug in each window opening on the vehicle. Each TechShade® features a foam core, which makes for easy handling and a sturdy fit. After use, simply pull on the your shade's pull tabs and roll all pieces together using the easy roll up and store Hook & Loop strap.
**Full Vehicle Kits only available in select vehicles**