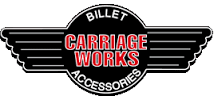 Grille Inserts
Carriage Works
Carriage Works is synonymous with uncompromising standards of engineering and quality. Carriage Works uses innovative cutting edge technology to pioneer and develop the highest quality genuine billet aluminum truck accessories available. The ultimate combination of lightweight, style and strength makes Carriage Works the consummate choice for a style upgrade to any vehicle.
Carriage Works, Inc. established in 1981, utilizes state-of-the-art technology to manufacture high quality billet grilles and billet grille inserts, Billet dash inserts, billet accessories, billet steering wheels and Stainless Steel exhaust tips. None more famous than the "Original" billet grille (Circa 1989).
Carriage Works, Inc. is committed to offering the highest quality products, featuring world class fit and finish at competitive prices with service second to none. We pride ourselves on our Same Day, First-Fill rate of well above 98%
Paramount Automotive
Since 2008 Paramount Automotive has provided automotive enthusiasts with innovative, stylish, high quality products at extremely competitive pricing. As a leading industry manufacturer we have integrated Robotic Welding and CNC equipment into our relentless pursuit of increasing product quality and reliability.
Driven by feedback from our customers, sales staff and customer service, our engineers and design team work diligently to develop and perfect product that launches the absolute latest trends and improvements for a wide variety of vehicles and restyling tastes.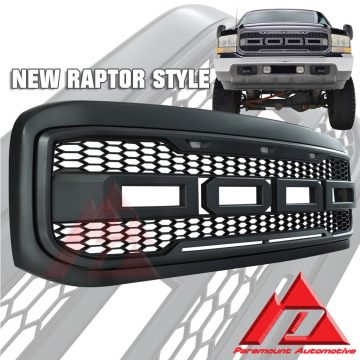 Whether you drive a Truck, Jeep, or SUV, Paramount Automotive understands the basic desire to display your individual tastes and design a vehicle that matches your particular style, personality, and interests. If you're a hard core dedicated off-roader, or prefer to cruise the local boulevard looking good, Paramount Automotive has an impressive selection of products to display the proper attitude and flair.