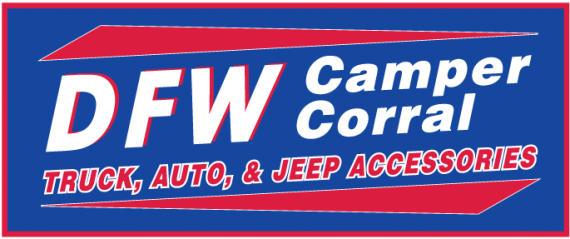 DFW Camper Corral's Common Sense Disclaimer
Our commitment is to provide the very best in quality aftermarket accessories and professional service to you, our customer. However, there are certain factors out of our control: Any time that an after market accessory is installed, your vehicle's painted, metal, and/or trim surfaces are going to be affected. Rubbing, abrasion, drilled holes, adhesive residue, clamp marks, weathering, and body part modification are part of the normal installation and use of these products.

DFW cannot be responsible for any damage or alterations to customer's vehicle or personal belongings, related to the sale, installation, or use of any aftermarket product. All warranties and guarantees are per respective manufacturer conditions, and customer is responsible for all owner-required maintenance. Due to the many variations in paint color formulations, an exact paint match cannot be guaranteed, but will be within established industry standards.