ARE – Fiberglass truck caps and tonneau covers, plus aluminum truck caps for commercial and fleet vehicles.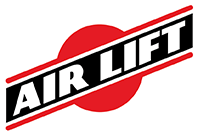 Air Lift Company has been developing air spring suspension products for more than 60 years. The original product, a rubber air spring inserted into a car's factory coil spring, was developed and patented in 1949.


Action Kover fiberglass flat lids. – Check availability by product


Access Roll-Up Tonneau Covers – The ACCESS® Original Roll-Up Tonneau Cover put ACCESS® on the map and is still our most sought after cover


AMP Research Power Step running boards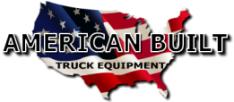 American Built bumpers – Learn more about American Built bumpers and truck accessories.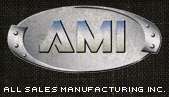 All Sales Manufacturing Inc – Start personalizing the exterior or exterior of your car or truck with AMI's full line of billet products built for your specific vehicle.


Aries Automotive – Hit the road running in 1997. We have since become an industry leader in providing the latest truck and SUV models with unparalleled tubular steel, aluminum, carbon fiber and ABS plastic products.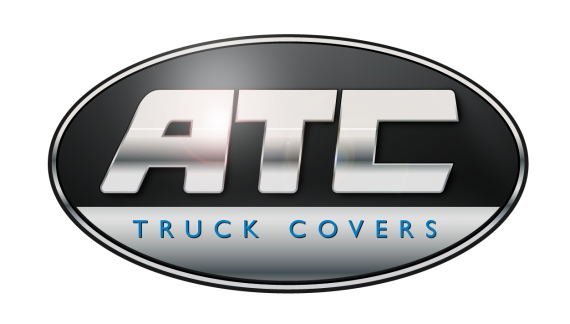 ATC Truck Covers – Quality fiberglass truck covers, lids and hardtops for SUVs. Bed Slide Systems, fiberglass dock box, and water park slides.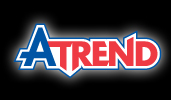 ATrend – Sound systems enclosures, mixers, amplifiers


American Sound Connection is based out of Ozark, MO. At ASC we want to be a business partner our customers can depend on. We stock everything we sell and at any given time we have between 8,000-10,000 enclosures in stock.
Unlike many of our competitors that will only build your box once you place an order we are ready to ship it from the minute you call us. We can save you up to three weeks of shipping time by doing business this way. We do not brand any of our enclosures, by doing this our business partners can claim our enclosures as their own. Our success is based on our dealer's success and at ASC we truly understand that philosophy.

Anzo USA offers the best quality performance lighting products at the lowest cost. All ANZO USA products are Society Automotive Engineers and US Department of Transportation compliant to Federal Motor Vehicle Safety Standards No. 108 and manufactured in a state-of-the-art ISO 9002 and QS 9000 quality certified factory.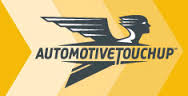 Easier than painting by numbers! It's never been easier or more affordable to restore your car, truck or SUV to like-new condition thanks to Automotive Touch Up's precision touch up paint technology and dedicated staff. Avoid that expensive body shop and skip the risky insurance claims, order your OEM factory matched paint from ATU today.



AUDIOVOX is one of the premier brands in mobile electronics with a product portfolio that includes, car sound, mobile video, vehicle security, remote start and tracking and navigation.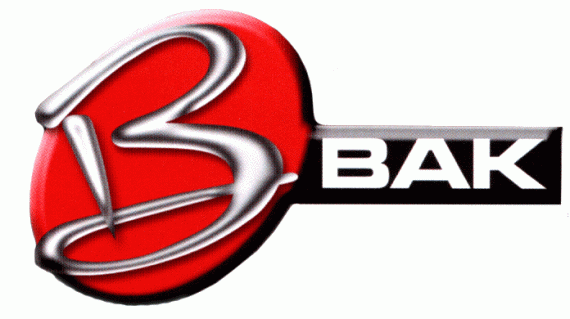 BakFlip – hard folding tonneau covers give you total and complete freedom.


BACK-UP PAL, INC. – distributes the worlds only "talking" after market vehicle forward or reverse detection device which can be placed on the rear, front, top, or underneath a vehicle or trailer to detect 3 dimensional (stationary or moving) objects within the path of the vehicle and give timely accurate information for the driver, in a voice that he or she can "understand."


BEDSLIDE – There are times when life requires you to go the extra mile. So we've gone to great lengths to bring out the best — with BEDSLIDE, the easiest way to load and unload your truck. Click here for BEDSLIDE Application Guide

Billy's Welding Service – Billy's Welding Service Light fabricating, repair, truck rigging and truck ladder racks are their specialty.


Big Country Truck Accessories – This plant manufacture parts and accessories for all terrain vehicles, pick up and heavy-duty trucks. These products are manufactured in carbon mild steel, stainless steel and aluminum. The products are offered in the following finishes: powder coat zinc based, triple nickel plus chrome finish under OE specifications, mirror finish 304 stainless as well as nickel-chrome over stainless steel which gives a lifetime warranty on the brightness as well as corrosion resistance.


Bestop – The sole supplier of factory soft tops on Jeep® Wrangler since 1986.


Billet Styling is the AMI product line of exterior billet products built for your specific vehicle.


Boyo focuses on aftermarket rear view camera system and auto security system technology.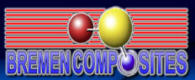 Bremen Composites manufactures running boards, step/pony boards and front spoilers for Chevrolet/GMC, Ford and Dodge pick-up trucks, Sport Utility Vehicles and vans. We also have the capability to custom design and produce fiberglass and ABS plastic specialty items.


Bushwacker fender flares add body side styling, help keep mud and road debris off the vehicles, offer additional tire coverage when using wide or tall tires, and enhance the vehicles overall image.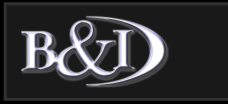 B & I Trim Product – B&I is one of the industry's most progressive and respected designers and fabricators of exotic wood dash products.


BULLY by Pilot Automotive Inc. / Wang's International is a major automotive supplier and distributor of car and truck accessories, import performance accessories, lighting products and wiper blades to retail automotive chains, mass merchandisers, warehouse distributors and specialty markets.


Burco mirror replacement glass, complete with a pre-applied motor mount for a quick installation. Redi-cuts catalog for mirror replacement.



CARR is your source for quality accessories for your Truck, Jeep, SUV or Off-Road Vehicle. All CARR products carry a limited lifetime warranty.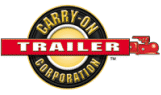 Carry-On Trailer offers utility, cargo, horse, livestock, and specialty trailers along with a full replacement parts program. Our trailers meet or exceed all government regulations and are compliant with standards set by our trade organization, the National Association of Trailer Manufacturers.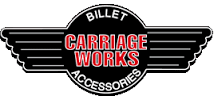 Carriage Works is synonymous with uncompromising standards of engineering and quality. Carriage Works uses innovative cutting edge technology to pioneer and develop the highest quality genuine billet aluminum truck accessories available.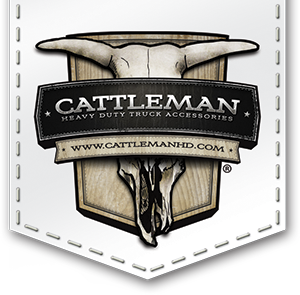 Cattleman Grill Guards –  Heavy Ranch Style Grill Guards, Bumpers, Head Racks.


The brand name Code-Alarm has been synonymous with vehicle security since 1979, when we helped launch a new industry as the original manufacturer of remote control electronic vehicle systems.


Covercraft's Tonneau Cover Rail System provides a smooth, custom look and theft-resistant installation. Seat Covers Parts Lookup – click here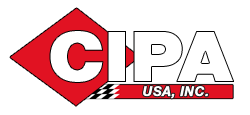 Mirrors, it's all about the mirrors at CIPA! Mirrors and lighting for cars, trucks, and motorcycles of exceptional product quality & detail. Don't just get to your destination safely, make your entire trip easier with the right towing mirrors.


Century Distributing –  truck cap, lid parts and accessories.


Crime Stopper Alarms – The best aftermarket auto security products, featuring remote start, Fortin bypass, keyless entry systems and the highest quality security systems for cars, trucks and more. Our security products for cars, trucks and RVs provide an excellent layer of vehicle convenience and protection.


Croft Trailer Supply's parts are safe, durable and simple to use. They are designed to fit and perform well on many different types of trucks and trailers. All of our trailer parts conform to exacting standards of quality and functionality so you can be assured they will fit right, install easily and work well when they are in place, no matter what kind of vehicle you have.


CR Laurence Truck Accessories – CRL offers Sliders for almost any truck, some going back to 1948. You can quickly find the right Truck Slider by either entering your vehicle year, make and model on our online catalog search page. 


CURT Manufacturing, Inc. (CMI) stands for EXCELLENCE in our products and our people. CMI is a Manufacturer, Importer, and Distributor of Towing System products, OE Trailer products and Specialty Equipment products that combine competitive price, unsurpassed quality and unparalleled aesthetics. CMI aspires to be the industry leader by recognizing that the customer is King and that our people are our greatest asset.


Daystar™ has been designing and producing precision plastic components for Four-Wheel Drive Trucks, Motocross Bikes, Passenger Cars, and Mountain Bikes since 1977.


Dawn Enterprises – Painted body side moldings are manufactured to the exact vehicle specifications and come with factory-formed ends.


Duraliner remains America's #1 most requested bedliner. Protection you can trust.


Dee Zee's products sustain the worker, the weekender and everything in between. Our extensive product lines are built with you in mind. We recognize your need for durable, functional, and stylish products to keep up with your hectic pace. Dee Zee's classic styles are intertwined with the newest modern looks to explicitly satisfy your needs.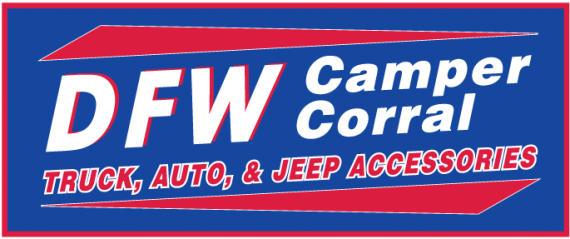 DFW Camper Corral – Employment Application
Join our team! Download the form here


The Delta family of truck tool and job site storage products includes the Delta® Champion™, Delta® PRO™, JOBSITE™ and JOBOX® brands.


Directed Electronics is America's favorite vehicle security, remote start and car audio manufacturer, and is registered in the ISO and QS international quality standards. Our products are sold and serviced at more than 6,000 authorized retailers in North America, and in 46 countries around the world. Click here for owner manuals for Directed products


Directechs – Designed by installers for installers. Software systems.


Dr. ColorChip's proprietary three-step paint chip repair process is the easiest and most effective way to touch-up minor automotive paint chips and road rash. Effective paint chip repair keeps your car looking like new and protects it from rust and other long-term damage. Easier to use than traditional touch-up paint or paint pens, you'll get professional results and a guaranteed exact OEM match to your car's finish.
Dual Electronics – Mobile audio and mobile video electronics.


Eagle Eye Lights are premium aftermarket lights provided at competitive prices.

Eagle Distributors, a division of DOW Electronics, is a wholesale distributor of Home Theater, Mobile Electronics, Appliances, and more.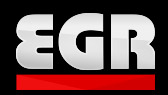 EGR Automotive is the preferred designer and manufacturer of thermoformed automotive parts to nearly 50 OEMs around the world, including bodykits, spoilers, headlight guards and rear wheel covers.


Eclipse Sun Shade manufactures retractable Truck or Auto Sunshades. Keeps the sun out while parked. Good security and privacy.


Edge manufactures modules and programmers for all major truck manufacturers – including Ford, Chevy and Dodge.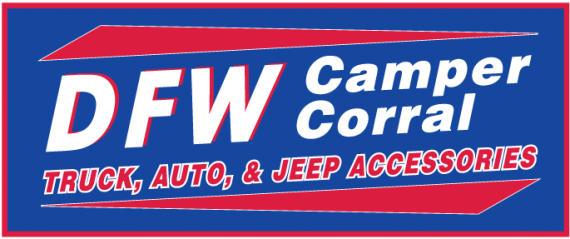 Employment Application DFW Camper Corral – Join our team!



Farenheit Technologies has been the gold standard for others to be measured by for video solutions. Few manufacturers can match our aftermarket market expertise. The key to our success is to design and engineer products that meet the needs of the consumers in the United States! Farenheit Warranty




FEY® is a brand of rear truck and SUV bumpers. Available in custom style Universal Series for older trucks and OE style "Perfect Match" Series bumpers for late model vehicles.




Go Industries stainless steel body trim and wheel covers. Big Tex Chrome Grille Guard, Chrome Headache, Stainless Steel Stake pocket rails, tie downs, Chrome, Black and Stainless Nerf Bar steps, a full line of fiberglass accessories, classic grille guards, knockdown grille guards, mud flaps and accessories and chrome bed rails.


Gorilla Automotive – Wheel Lug Locks – Protecting the world's finest wheels for over 40 years.


For over 25 years, Go Rhino! Products has led the truck accessory business in the design, engineering, and production of chrome-plated and black steel grille guards and side steps.
Hidden Hitch® has been manufacturing a full line of quality hitches and towing accessories since 1968.


Hellwig Products is a manufacturer of anti-sway bars, helper springs, air bags, and other quality suspension components.


Husky Floor Liners for the front, 2nd, and 3rd seat areas of SUV's and pickups protect the carpeted areas of your vehicle from water, snow and mud. Shop for your vehicle's liners.


Increasing horsepower and torque is as simple as pushing a button with Hypertech's Power Programmer III!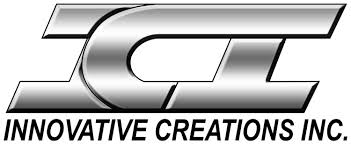 Since 1990, Innovative Creations (ICI) has been satisfying Car, Truck, Van and SUV owners across North America with high quality, high-performance stainless steel aftermarket accessories.


Iron Cross Step Boards – Be prepared for products that will change the way you and others look at your truck. Drawing from 30 years experience in the aftermarket and Original Equipment industry, we are able to bring you the highest quality parts available using state of the art technology combined with old fashioned hard work. Iron Cross prides itself as one of the only remaining 100% American made manufacturers of automotive accessories.


Inpro Carwear for European Style tail lights – Our motto is, "Light the way for the rest to follow". This is because the status quo has never been good enough for us. We are a company of dreamers, shapers, and makers. The most exciting product to us will always be "the next one". A leader in the field of aftermarket lighting, we make lights that are innovative, stunning, and very well made.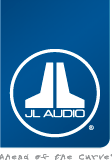 Great audio isn't just our mission. It is our passion. JL Audio is an independent, privately-held U.S. company active in the Home, Mobile, Powersports and Marine Audio markets. We focus on delivering unique engineering, superior quality and high-performance audio to our customers around the world. Behind all our efforts is a strong belief that great audio has real value, and that our customers can 'tell the difference'.


In consumer products, JVC offers high definition displays and home theater projectors, digital video camcorders, home theater systems, audio components and systems, portable audio products, digital storage devices, audio and video accessories and car audio/video products.




K&N Engineering, Inc. K&N Engineering is the world's leading manufacturer of washable performance air filters and air intake systems. K&N is a world class filtration company selling air filters, oil filters, and air intakes in over 30 countries. K&N sells over 5,000 products designed for cars, trucks, motorcycles, engines, and industrial applications. From their Million Mile Warranty to their Consumer Protection Pledge, K&N stands behind their products and their consumers 100%. The distinctive K&N logo represents performance from one of the original performance companies.


Only Keystone Restyling's Genuine Good Hoods deliver the Style you want and the Power you need! Functional Shaker Scoops, Flipper Doors and Ram Air hoods are available for most late model trucks. We offer over 50 different hood designs for 1988-2007 trucks and cars. Be certain to browse this website for pictures and descriptions of our complete product line including many 'new for 2007' items.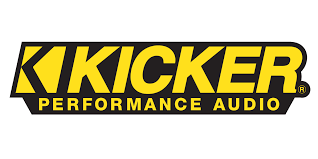 Seamless fit. Certified quality. Stunning Sound. KICKER Vehicle-Specific Solutions (VSS™) are factory-engineered to fit in a specific vehicle make, model and year.
Use this drop-down menu to find the VSS Upgrade that fits your car, truck or motorcycle.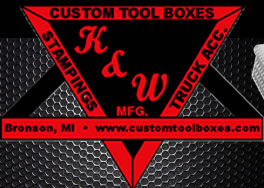 K & W is a competitive company with strong business values; because of this we have enjoyed over 20 year relationships with most of our customers. We are a customer driven business, that has been family owned and operated since 1968.
We carry a full line of standard toolboxes and accessories; we also build custom items to your specifications. We offer a full service tool and die facility to quote, build, and run dies for your all your stamping needs. Our dedication to quality and broad expertise in metal stamping operations delivers unsurpassed cost savings. Download catalog here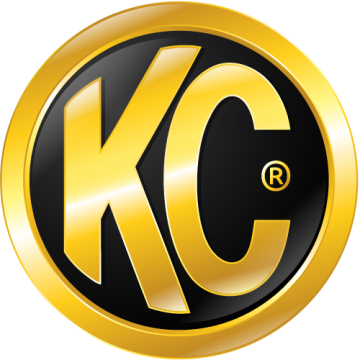 Since 1970, KC HiLiTES has been designing and manufacturing auxiliary performance lighting for off road vehicles.  As the original manufacturer of off road lighting, beginning with the Daylighter®, we have a rock solid reputation for quality and performance.  Specializing in Jeep, Truck, SUV and Off Road lighting, our products are always designed with innovation, performance, quality and customer service in mind; backed by our 23 year warranty.



LoJack Stolen Vehicle Recovery System – A small, silent transmitter hidden in your vehicle allowing the police to track it if it's stolen.


Luverne Truck Equipment, a Division of CURT Mfg., has been designing and manufacturing high-quality truck accessories in the Heartland of America since 1963. Luverne's product line offers a broad base of upscale aftermarket accessories for pickups, vans, SUVs, and medium and heavy-duty trucks. Click here to see DFW Camper Corral's line of Luverne products.


Lund International is now one of world's leading automotive accessories providers offering functional, high-performance, protective and stylish products from the industry's most recognized brand names including: AVS, LUND and BELMOR. These brands continually set industry standards for design, engineering and innovation.
From ventvisors/side window deflectors, hood protection and tonneaus to toolboxes and premium floor liners, Lund International brands offer more vehicle application coverage in the ventvisor and hood protection categories than any other brand on the market today. Products from all three brands provide consumers outstanding value and a lifetime warranty.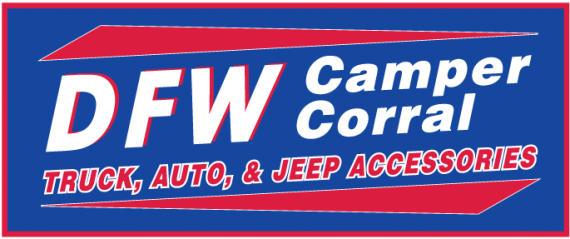 Lug Patterns for various vehicles


LLumar is manufacturered by CPFilms Inc., the world's largest manufacturer of window film. CPFilms achieved this position through its distinction in the areas of research and technology, manufacturing excellence and capacity, global distribution and unsurpassed levels of customer service. Our company is dedicated to making continuous investments in machinery, technology, and the skills and training of our employees to keep us at the forefront of our industry.



When it comes to choosing high quality, professional grade commercial vehicle equipment, Masterack is an industry leader with over 40 years of experience in product design, manufacturing, and installation. Our large selection of steel and composite van interiors, pickup equipment, ladder racks, and accessories are available as pre-designed trade packages or can easily be mix-and-matched to customize your vehicle.


As the "Installer's Choice" for aftermarket car audio installation accessories, our team at Metra strives to not only satisfy but also astonish our customers. That's why at Metra, our brands offer the best in dash kits and installation products and accessories, including our own Metra Turbokits, Turbowires, and Antennaworks, plus all the Metra parts that keep you sounding great! Catalog Directory – click here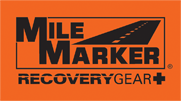 MileMarker Recovery Gear manufactures the equipment needed to get you unstuck, finish a job, compete at the highest level, or even save a life: Recovery Winches, Recovery Gear, and Lock-Out Hubs for Trucks, SUV's, ATVs and Military Vehicles. Sign Up to get team updates, offers, and the latest stories from the trail. For over a decade, MileMarker has been manufacturing and supplying parts for Chrysler, Rockwell International & Dana Corporation. The quality of our products is assured.


MITO is the authorized distributor of interior mirrors manufactured by the same OEM Supplier to the automotive industry, GENTEX® Corporation. Our interior mirrors feature extensive capabilities including Auto-dimming, Compass, Temperature, HomeLink® technology, rear camera display, and OnStar connectivity.


Muth Company has a well-established history of developing products for the OEM and aftermarket automotive markets. The company was founded in 1947 by Kenneth Muth as the K.W. Muth Company, Inc. of Sheboygan, Wisconsin. It continues to be majority family held.


N-Fab is the industry leader in making quality nerf-bars,  PreRunner and other Off-Road accessories. We have the strongest, most durable and best looking Nerf-bars in the industry and our quality standards are second to none. Click here to see DFW Camper Corral's line of N-Fab products.



Step up in style with Owens Products' high-quality line of running boards for trucks, the leader in truck running board manufacturing and application depth.
Choose from our many styles of aluminum and fiberglass running boards, such as: Owens Premier and Premier Grip (Custom ABS Plastic Boards), GlaStep (Custom Fiberglass Boards), Owens Factory Boards (Custom TPO Plastic), Owens Commercial Boards (Custom .100 Diamond Tread Aluminum), ClassicPro and Classic Series (Custom and Universal Aluminum Boards), SideEffects (Universal ABS Boards) and TranSender (choice of ABS, TPO, Smooth Aluminum or Diamond Tread Aluminum Universal Boards paired with custom brackets).


OSRAM (formerly known as SYLVANIA) is a global provider of lamps, luminaires and lighting solutions with a leading position in a wide range of market segments. Our product portfolio spans the entire lighting value chain, from light sources down to custom light management systems, both in general and in specialty lighting.



Pace Edwards is the premium brand for assured quality, function, and innovative designs that work! The industry leader in tonneau covers for more than 20 years, our specialties include spring-activated and electric retractable hard tonneau covers.


PAC Public Accessory Corporation is a mobile electronics interface specialist, dedicated to providing car audio retailers and distributors with the interface accessories needed to satisfy the most demanding retail customer. IPOD Integration Guide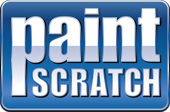 PaintScratch sells original factory touch up paint for your car, truck or SUV. Order the same touch up paint used by auto industry professionals in Spray Cans, Paint Pens, Brush Cap Bottles, and larger sizes.


paintRENEW was founded with the mission to provide car owners around the world with the ability to have access to state of the art technology for easy at home repairs. The paint offered to you at discounted prices is the same exact paint that is used by auto manufacturers!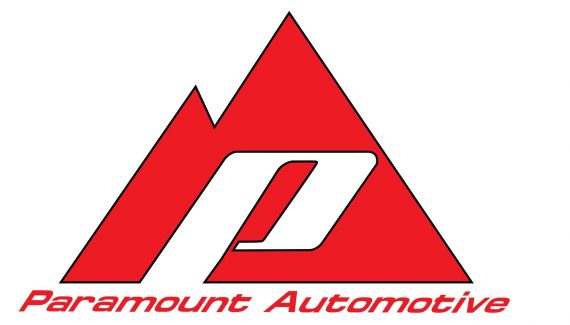 Replace your stock grille with billet, mesh, rivet style, or LED grille from Paramount Automotive.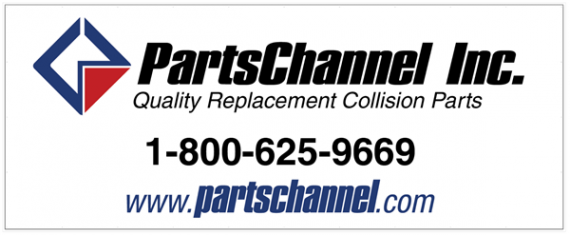 Since the first distribution center established at California in
1985, Parts Channel has been supplying quality automotive replacement parts to the automobile repair industry.


Based in Waco, Texas, The Perry Company manufactures and distributes heavy duty pickup truck accessories and farm implements throughout North America.
The Perry Company has been a rooted and reliable business in the past and will continue to be a rooted and reliable business in the future. We're not going anywhere.


Perrycraft has been manufacturing quality Roof Racks, Truck Bed Rails, Grab Handles, Sports Equipment Carriers and other products for the automotive aftermarket for over 30 years. We invite our customers, prospective customers, as well as the retail consumer to view our products.


Pioneer was founded in 1938 in Tokyo, Japan by Nozomu Matsumoto – a man with a passion for music that he hoped to share with the world through high quality audio speakers. That passion began with a small operation to repair and manufacture speakers in Matsumoto's garage. It has since grown to international stature as a manufacturer of audio and video products for use at home, in the car and in business environments.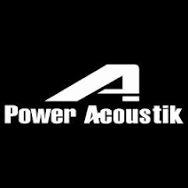 Power Acoustik has been a preferred brand for 24 years and counting! Few manufacturers can match our aftermarket market expertise. Click here to see the 2016 catalog


ProBox is the nation's leader in automobile subwoofer enclosures and the people's choice for the ultimate experience in quality workmanship and sound. With over 25 years of sound design behind us, it's easy to see why NOTHING ROCKS LIKE A PROBOX!™


Carvino's Hobby Shop purchased Pro-Rollers from Longhorn Manufacturing.  Our goal is to manufacture Pro-Rollers with the same enthusiasm that Longhorn Manufacturing has in it's past.
Our family owned and operated business is located in Paris, Texas and is dedicated to providing exceptional quality and service to our customers.
Our goal is to service car enthusiasts with top quality products backed up with unequaled service and our 100% satisfaction guarantee. Your total satisfaction is our number one goal!


Putco chrome and stainless steel truck accessories.
Click here for PUTCO catalogs.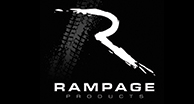 Rampage Products design, produce, and market premium accessories at an affordable price that are Built for the Trail…Ready for the Road. We offer an extensive line up of products to enhance vehicle comfort and use with specialty and interior products suitable for on and off road use. Rampage's products are designed and manufactured to original equipment specifications and standards for materials and workmanship.


Why should you install a Ranch Hand on your vehicle? Ranch Hand provides extraordinary strength and protection for your vehicles and peace of mind that you have done what you can to protect your most precious cargo.
The Ranch Hand logo has been recognized in the truck accessory industry since 1986 as the symbol of quality. Ranch Hand manufactures heavy duty, high quality Grille Guards, Front End Replacements (Legend Series, Summit Series, Horizon Series, Bullnose, and Winch Ready), Back Bumpers, Headache Rack Systems, Bed Rails, Steps, and Toolboxes for Chevy, Ford, GMC, Jeep, Ram, and Toyota trucks and SUVs.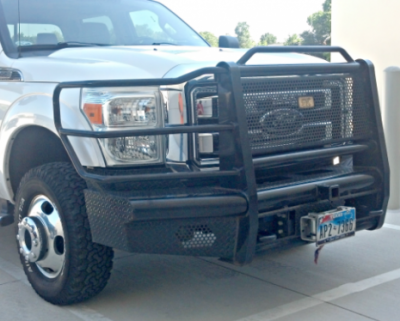 Ranch King Bumpers are designed and manufactured as Private Label bumper. What does this mean? It means you get the same quality as leading ranch style manufactures with a rock bottom price because you're not paying for a manufacturers name. Each Ranch King Bumper is manufactured from high grade steel.
RK Front Bumper Replacements provide heavy duty protection for your truck. Our fully welded one piece Heavy Duty Bumper Replacements are finished on a stylish and durable black powder coat and are equipped with a standard 2″ receiver. All of our RK Front Bumper Replacements come with top Euro Tube, wider uprights and welded punch plate. Click here for Ranch King's Grille Guard and Front Bumper replacement guide


For more than half a century, Romik has crafted distinctive, original equipment and aftermarket products that are proudly made in Europe.
Since its inception Romik® has developed the reputation of making the best quality products in the tubular market, this is why Quality, selection. The Professional's Choice is our motto.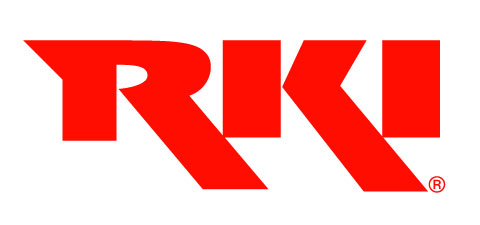 RKI  (Rawson-Koenig) redefines the meaning of Commercial Grade Truck Equipment. With their heavy duty construction and limited life time warranty you will have the piece of mind that your tools will be safe.
RKI Window Grilles protect your rear window from accidental breakage, and protects your truck's interior from sun damage while allowing unobstructed visibility through attractive louvers. These grills are built Texas tough of A40 galvanized steel with polyester coat finish to provide many years of dependable service. Click here to see DFW Camper Corral's line of RKI products.


For over 35 years Rockford Fosgate has made lifestyle products that deliver the best audio experience in cars, boats, and recreational vehicles. We build our car audio subwoofers, car speakers and car amplifiers to fit your ride and music taste, while we design our moto-marine products to be element ready solutions for marine audio, motorcycle audio and UTV audio systems.


Roll-N-Lock® is the most rugged, versatile, and secure truck bed cover in the world. From its retractable function, which permits opening or closing in literally seconds, to its rigid, extruded aluminum construction, a Roll-N-Lock tonneau cover offers everything other tonneau covers do not.


Rostra Precision Controls, Inc. is a leading manufacturer of automotive parts and accessories including customized and universal electronic aftermarket cruise control systems, automotive parking assists, exterior vehicle camera systems, automotive lumbar supports, seat massagers and seat heaters, as well as transmission wiring harness and linear solenoid production.
Rostra Precision Controls, Inc. is an ISO 9001 Certified company backed by nearly 150 years experience in precision manufacturing. As a result of these years of experience and research, we are continuing to lead the way with the development of new, innovative solutions to meet the challenges of tomorrow. Click here for DFW Camper Corral's line of Rostra products.


RECON Truck Accessories is a manufacturer of Premium Quality Aftermarket Vehicular & Powersports Lighting Accessories. We specialize in LED (Light Emitting Diode) technology & XENON & HID (High Intensity Discharge) Lighting. Our goal is to provide you with best-in-class service and the highest quality lighting accessories at affordable prices. To further underscore our commitment to quality, our factories have achieved ISO9001: 2000 certification and ISO/TS 16949 for our O.E.M. customers.


Remotes Unlimited is your best source for automotive remote control transmitters. All remotes we sell are NEW and friendly technical support is provided free of charge with your purchase.


Reflexxion is a 'manufacturer, not a hood broker' of steel and aluminum cowl induction design replacement hoods. Sustainable quality is your assurance that the product you receive is made 100% in one of the finest facilities in the aftermarket.


Since 1992 Rhino-Rack has proven to be Australia's most diverse commercial roof rack company, with a range of rack systems to suit everyone from the ladder-carrying tradesman to the desert assaulting 4-wheel driver


Rigid Industries LED Lighting products are chosen by many of the world's most successful racing teams, monster truck drivers, and more.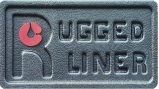 Rugged Liners – Easy on or off in less than three minutes, completely assembled in the box, no loose parts, improve your gas mileage, improve your security, improve your truck's appearance, safety strap included.



Salient Designs diversified into a mobile video overhead and lower console manufacturer for many styles of LCD's, DVD's and VCR's. Salient Designs created vehicle specific overhead and lower console solutions for the growing mobile video industry. These products, along with the introduction of the one and only 15.3″ vehicle specific system for the full size GM SUV line of vehicles, has created a worldwide name for Salient Designs.


SAVV Entertainment Systems, Inc. is a manufacturer and importer of Full-Line of 12 VOLT videos, security items and Smart-Link items. Our utmost engineering lab in Korea is pumping out the high-end technology and Smart-Link connections to our main manufacturing facility into China factory. We are proudly introducing new concepts to 12 VOLT market, which will eventually benefit consumers.

Specialty Equipment Automotive Association (SEMA) – The definitive automotive aftermarket organization!

A love for cars, trucks and SUVs is the motivating force behind SEMA. This trade association consists of a diverse group of manufacturers, distributors, retailers, publishing companies, auto restorers, street-rod builders, restylers, car clubs, race teams and more.
SEMA members make, buy, sell and use all kinds of specialty parts and accessories to make vehicles more attractive, more unique, more convenient, faster, safer, more fun and even like-new again.
The companies that founded SEMA—and the entire specialty parts and accessories industry, for that matter—were started by people who loved cars and trucks and turned their hobby into a career. Most people in the industry today still feel this way. That's one of the things that makes SEMA and its members unique.


Scytek is committed to developing and providing to its customers the very best in vehicle remote start and security systems. This commitment is in all elements of the company's operations, and permeates into each employee and their day-to-day company activities. Scytek is focused on every product it delivers to be reliable and dependable, without exception. The company takes great pride in delivering the best systems in the automotive security market.


SilBlade® wipers utilize patented silicone technology that set us apart. Our wiper blades are not affected by extreme weather conditions, sunlight, ozone, oil and grime from road spray. Nor are they affected by extreme temperatures – as low as -80°F and as high as 400°F.
SilBlade® was created in 1993 by former GE Silicone scientists who were committed to developing the ultimate windshield wiper. The patented formula uses a unique blend of silicone rubber (for durability) and graphite (for superior surface wipe) resulting in the BEST silicone wiper on the market. Visit our wiper blade finder page to get the SilBlade® wiper that's optimal for your vehicle.


Smittybilt offers the broadest line of tubular products in the industry, hood guards and vent visors, quality, snug-fitting fiberglass truck tops and shells and SNUGLid fiberglass tonneau covers.


Stampede Automotive Accessories offers a full range of plastic accessory products for Cars, Light Trucks, Crossovers, SUV's and Vans. These include Hood Protectors (Bug Shields), Sidewind Deflectors, Sunroof Deflectors, Fender Flares, Bed Rail Caps.


At SNUGTop, we believe that the future belongs to the manufacturer who can meet and exceed consumers' demands for better designed and better built products. As consumers express their individuality through the products they buy and use, they require more choices.
That's why today SNUGTOP offers its customers more than a great variety of truck caps and tonneau covers, allowing them to personalize their vehicle. A truck cover is as much about image and individual expression as it is about utility. By offering both through its trendsetting products, SNUGTOP has demonstrated its commitment to satisfying its customers desire for form and style, as well as fit and function. Click here for DFW Camper Corral's SNUGTop page.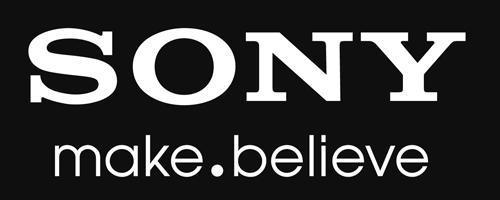 At Sony, our mission is to be a company that inspires and fulfills your curiosity.
Our unlimited passion for technology, content and services, and relentless pursuit of innovation, drives us to deliver ground-breaking new excitement and entertainment in ways that only Sony can. Creating unique new cultures and experiences.
Everything we do, is to move you emotionally.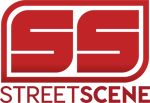 Street Scene Equipment, Inc., operates out of Costa Mesa, California, and constantly strives to provide the most innovative, high-quality truck customizing parts and accessories available


Founded in 1996, SuperSprings International designs, develops and distributes worldwide an array of innovative, patented suspension enhancement products for the truck, van, bus and recreational vehicle market. Common denominators for each product includes their simplicity of operation, ease of installation and maintenance-free endurance.
SuperSprings acts in parallel with the existing factory spring-pack and kicks in only when loaded or when experiencing heavy cornering. Our springs have been independently tested to give a 30% improvement in driver control by drastically reducing sag and sway while maintaining a nice, smooth ride.

STL Speed Tech Lighting Strobe
  SpeedTech Lights strives to provide top quality emergency vehicle lighting and equipment at the most affordable price in the industry with the highest level of customer service and loyalty to our customers.


Superchips of Sanford, Florida is the industry leader in automotive tuning for late model cars and trucks. Founded in England in 1983, Superchips was one of the first companies to specialize in tuning vehicles with computer controlled fuel-injection systems.
While Superchips originally focused on serving the British racing community with high-end solutions, the Company eventually began to provide power to enthusiasts throughout the world. Now, Superchips sells tens of thousands of hand-held programmers per year from its headquarters and proudly manufactures every single product in the U.S.A.

Sylvania Light Bulbs



State of Texas Documents
Texas Motor Vehicles Sales Tax Exemption
Certificate for Vehicles Taken Out of State – Registration Form 14-312
Texas Sales & Use Tax Exemption Certificate / DFW Camper Corral
Texas Resale Certificate / DFW Camper Corral
Texas Department of Public Safety / Window Tinting Standards


TFP, Inc. is the best source for all your Bright Trim needs. We were the first to introduce Fender Trim into the automotive aftermarket over 20 years ago and are still the leading provider with over 600 applications just in Fender Trim alone.
Also a big difference you will find between us and others is most of our products including Door Handle Insert Accents are made of Chromed Stainless Steel, better yet a high 304 grade Stainless Steel is used to ensure the longest life possible, not plastic like our competitors. We are considered an industry leader and this shows everywhere at TFP, even at a glance you will see we are the best! We provide annually millions of Fender Trim sets and Insert Accents, which is much more than all our competitors combined. (Photos)


The TonnoPro Tri-Folding Tonneau Cover has become the fastest growing cover in the segment. The basic premise is that the sections are hinged together and fold into a more compact unit.


Founded in 1998, Tough Country is a Texas-based manufacturer, designer, and producer of high quality bumpers, brush guards, headache racks, and step products with a nation-wide dealer network.
Tough Country's bumpers are suitable for multiple models of Chevy, Ford, GMC, Dodge, Toyota, and other truck brands. Our mission is to encourage you to drive & explore new roads, fields, and towns with family & friends with the absolute confidence that your Tough Country bumper is the safest, best looking, and most functional component of your truck.


Thule luggage carrier systems was established in Sweden in 1942. And ever since then, we've made it our business to bring you closer to the world and your passion for life. We are an international group of people united by our own passion for helping active families and outdoor enthusiasts.
Thule helps you transport anything you care for safely, easily, and in style so you are free to live your active life. We believe in the value of an active life – whether you're in the city or the great outdoors. For our own health and happiness as human beings, and ultimately for the respect and care we then give to the world around us.



TrailerBody Builders -With its acquisition of GemTop Manufacturing, Inc., Brand FX now offers metal tops in addition to its traditional line of fiberglass service and line bodies, toppers, and inserts. The acquisition paves the way for Brand FX to aggressively expand its sales, marketing, and distribution into the Northwest, as well as boosting GemTop sales by adding fiberglass work tops to the company's existing line of GemTop steel caps and lids for light commercial trucks.


Since our start in 1996, T-Rex Grilles has become the world leader in aftermarket grille design & manufacturing. Located in our Southern California state-of-the-art 55,000 sq.ft. facility, every facet from R&D, and production, to sales, and shipping is handled here. Our mission shows in every product we sell: Produce the finest automotive grilles in the world.
T-Rex is sure to have the grille you want with our comprehensive application list. Our styles include Billet, X-Metal, Torch LED, Upper Class, and more. Most parts are in stock and ready to ship.


For over a decade, UnderCover has continually redefined the the tonneau cover industry. Our truck bed covers are chalk full of features that ensure each model not only enhances the appearance of your truck, but it also enhances the experience with your truck. ABS, painted, or utility, each cover is designed with you in mind: custom tailored to fit your truck, and your lifestyle.


UWS is a division of Thule Inc. Based in Perry FL, UWS designs and manufactures products for professional tradesmen and truck enthusiasts looking for a full range of tough and reliable toolboxes, storage carriers and truck accessories that are made in the USA.



Vizualogic's unsurpassed quality is in all our products. Our built-in monitors are already flush mounted and secure. They require NO CUTTING. Take out the original headrest. Put in Vizualogic. Keep the utility blades in the toolbox. Every screen monitor is designed to emit maximum brightness and high resolution. Our PerfectMatch™ products are matched to OEM specifications. Vizualogic's team of design specialists personally examine the OEM fabric and stitching to make sure our duplication is exactly like the original.
Vizualogic products meet or exceed U.S. Department of Transportation standards. Vizualogic headrests have received passing grades on six key safety performance requirements in conformance with Federal Motor Vehicle Safety Standards (FMVSS) established by the U.S. Department of Transportation.



Warn Industries fender flares and off-road accessory products.  The company designs, manufactures and markets a full line of off-road equipment and accessories that enhance the performance of four-wheel-drive vehicles, ATV's and utility vehicles.
The company's Industrial Division markets electric and hydraulic winches and hoists to commercial, industrial and severe duty customers. Warn also has a line of utility winches and hoists that are designed for professional trade workers and do-it-yourself consumers who need powerful tools to assist them in pulling, hauling, dragging or lifting.


WEATHER GUARD® commercial grade toolboxes & van equipment. In the early 1990s, WEATHER GUARD® Truck Boxes were redesigned to increase security, safety and durability for its end users. It incorporated many items that its users are accustomed to with the automotive industry. High-quality automotive-style locks and latches were added along with other major changes. This again set WEATHER GUARD® Truck Equipment apart from its competition.
 Click here for DFW Camper Corral's line of WeatherGuard's Van Storage Equipment

Since 1989, WeatherTech Direct, LLC has been providing the best in automotive protection, custom floor mats, and vehicle accessories. Our WeatherTech brand has been servicing the world with top-of-the-line vehicle protection, continually exceeding expectations and setting the industry bar that much higher. We favor the American Economy, and work hard to stay adamantly aware of sustainability and environmental best practices.


 Since 1996, our wheel brands have earned the trust of some of the most discerning critics in the custom and performance automotive industry. That trust is what Wheel Pros is founded on. It's what turned a wheel into a warehouse into a company that is the driving force in the aftermarket industry.
Today, the reach of our iconic brands makes Wheel Pros a formidable presence in automotive and sport culture. Our brands are trusted on the track, on the street, and virtually anywhere that people experience a passion for what an automobile can be.


For over 38 years, Westin Automotive has provided world-class products to the automotive aftermarket industry. Featuring seven brands, 11 product categories and over 100 different products; Westin is the #1 Trusted Source for all your truck, SUV, commercial fleet, towing, Jeep® products, and LED Lighting needs!


Since 2001, WindowCanvas Graphics has been in partnership with the world's finest artists and photographers to provide see-through window graphics of unparalleled visual power and beauty. WindowCanvas Graphics has an incredible catalog of images. We were the first see-through window graphics company to use licensed images, offering consumers stunning photographs, fine art, and illustrations for rear window graphics.


It is the goal of Wildfire Truck & Equipment to meet our customer's expectations with regards to the sales and customer service of fire apparatus and equipment.  Although we are excited to have the opportunity to meet a new customer's truck and equipment needs, our ultimate goal is to provide a high quality product and service experience that builds a long term relationship with our customers.


Willmore Manufacturing takes pride in providing its customers with the highest quality Stainless Steel and Tread Brite car and truck accessories. With over 25 years in the truck and automobile accessory industry we offer you products that are road-tested and manufactured using the best materials and highest quality. From design to fabrication and from purchase to installation, you will be very satisfied that you have chosen to 'Step up to Willmore.' With our extensive product list, we have several options to help customize your vehicle. With everything from steps and running boards, bed protection and rocker panel to pillar post and other stainless steel and tread brite accessories.



At Yakima we provide you with the finest in Roof racks, cargo racks, roof storage, bike and ski storage but our work doesn't end with making great products; we are also stewards of the environment and active in our community. Whether that involves cleaning up trails, supporting our nonprofit partners, or promoting social initiatives, we make good things happen.