Audio Systems, Speakers and Navigation Units
DFW Camper Corral carries a wide variety of systems to meet the requirements of the most discriminating audiophile – starting with the kids in the back seat all the way to the country-western or hard rock fan driving the truck. All our stores have demonstration centers where you can listen to sound systems and test the different accessories available for every vehicle. We have the most current models of navigation systems for personal and business use, as well as the latest in Sirius Satellite Radio packages.
Our in-house installation teams have years of experience, guaranteeing you a professional and clean product installation done in our own shops – nothing is outsourced!


Alpine is dedicated to enhancing your in-vehicle experience with premium vehicle-specific Restyle stereo solutions that feature navigation, smartphone compatibility, HDMI, front and rear camera compatibility and more while incorporating select factory controls.


The connection between sound and information communication in the mobile environment of the car will evolve into new domains based on our unique ideas and advanced technologies. Through this, we will provide safety, security, comfort and excitement to our customers all over the world.
We at Clarion will remain at the forefront of the industry, as we accurately identify the needs of the market and realize long-term growth.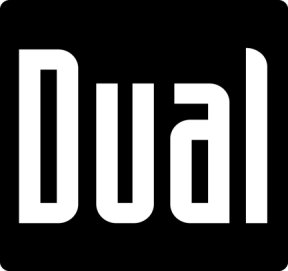 Dual Electronics Corporation is an international company headquartered in Heathrow, Florida with distribution centers in Nevada and Illinois The company has a total commitment to providing high-quality products at affordable price points.
Dual Electronics Corporation is the U.S. based subsidiary of the Namsung Corporation. Headquartered in Seoul S. Korea, Namsung is a public company registered on the Korean Stock Exchange.
Throughout the past century, both Namsung and Dual have made monumental contributions to the innovation, evolution and distribution of consumer electronics – from the introduction of stereophonic sound to the creation of the first remote controlled high fidelity cassette player, and beyond.
With their combined resources of 100 years of brand recognition, they continue into the 21st century as leaders in unequalled technology, value and customer support.


KENWOOD USA is a leading developer and manufacturer of consumer electronics and communications equipment. Founded in the United States in 1961, KENWOOD USA is the largest sales subsidiary of KENWOOD Corporation of Japan and is recognized by consumers and industry professionals for providing products known for quality, performance, and value.
KENWOOD USA has a reputation for bringing important new products to the consumer electronics market. The company built the first audio/video amplifier for home theater back in 1981. KENWOOD also created the first anti-theft car cassette deck that could be slid out of the dash; the first with an automatic broadcast sensor system and automatic noise reduction; the first with 24 presets; and the first polypropylene speaker cones. Over the years, KENWOOD engineers have invented dozens of new technologies later copied by others.
Today KENWOOD USA has taken a leading role in developing market-driven products and continues to operate as one of the largest manufacturers of personal entertainment and communications equipment in the world. It is a central KENWOOD belief to listen to the market and develop exacting products that address customers' needs at the highest possible value.


Pioneer was founded in 1938 in Tokyo, Japan by Nozomu Matsumoto – a man with a passion for music that he hoped to share with the world through high quality audio speakers. That passion began with a small operation to repair and manufacture speakers in Matsumoto's garage. It has since grown to international stature as a manufacturer of audio and video products for use at home, in the car and in business environments.
The element that has not changed in nearly 70 years is the passion for audio and video products that we hope to share with the world. From the employees at our research labs looking for the "next big thing" to the engineers at our factories focused on quality assurance to our product trainers explaining the new technology to our customers – we remain passionate about creating an unbeatable entertainment experience.
Unlike most other companies in the industry, Pioneer chose not to develop videocassette recorders – instead developing the LaserDisc. The company's involvement in optical disc technology grew from LaserDisc to include a leadership role in the development of DVD and Blu-ray Disc technology.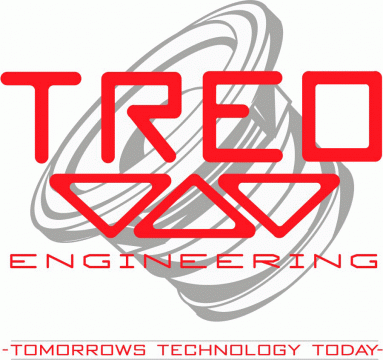 At TREO Engineering we sweat the details. Every component of our speakers has been analyzed and stress-tested under the most severe conditions. We know it isn't possible to push the limits of car audio without pushing ourselves and our products to the extreme.
We believe in the power of technology. We take every step possible to create and integrate the newest materials and processes into our production techniques. For this reason specifications are subject to change.
TREO Engineering allows our customers to upgrade to the newest technology. All TREO Engineering motor structures and frames are built with such tight tolerances that those parts of the speaker can last a lifetime. Because of this precision we can extend our newest technology to the owners of older TREO Engineering drivers. This allows our customers to always have the newest and best.
TREO Engineering has been manufacturing car audio loudspeakers since February 1999. Since then we have made numerous advances in both sound quality and sound pressure levels. We started in the competition lanes, and plan to stay there. We are steadfast in our bond with autosound competitors around the world.


Built to Last – These three words describe our products, our company, our culture — and our future. As a leading worldwide provider of navigation, we are committed to making superior products for automotive, aviation, marine, outdoor and fitness markets that are an essential part of our customers' lives.
Our vertical integration business model keeps all design, manufacturing, marketing and warehouse processes in-house, giving us more control over timelines, quality and service. Our user-friendly products are not only sought after for their compelling design, superior quality and best value, but they also have innovative features that enhance the lives of our customers.
Our Mission – To be an enduring company by creating superior products for automotive, aviation, marine, outdoor, and sports that are an essential part of our customers' lives.


Listen to Everything, Everywhere
Welcome to commercial-free music from every genre, live play-by-play sports, the biggest news and talk, and the hottest entertainment at your fingertips, 24/7. Welcome to an All Access package that lets you listen to all of it everywhere — in your car, at home or the office on your computer, or on your smartphone and tablet.
Welcome to the World of SiriusXM.