Exterior Lighting
Hella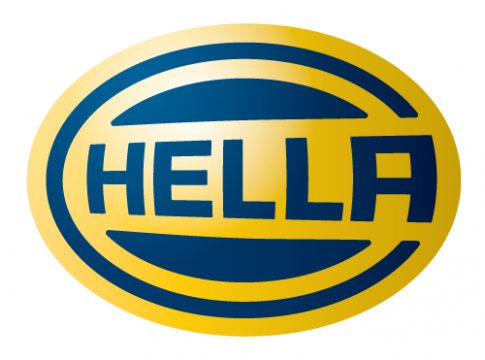 HELLA is a global, independent, family-owned company boasting around 30,700 employees at over 100 locations in more than 35 countries. The HELLA Group develops and manufactures lighting and electronic components and systems for the automotive industry.
In the Aftermarket segment, HELLA also has one of the largest trade organizations for automotive parts, accessories, diagnostics and services within Europe.

KC Hilites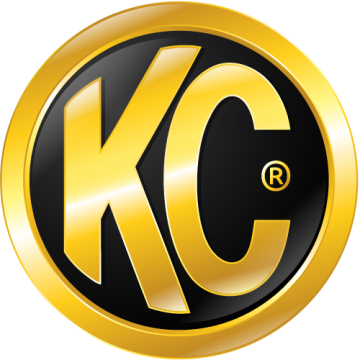 Since 1970, KC HiLiTES has been designing and manufacturing auxiliary performance lighting for off road vehicles.  As the original manufacturer of off road lighting, beginning with the Daylighter®, we have a rock solid reputation for quality and performance.  Specializing in Jeep, Truck, SUV and Off Road lighting, our products are always designed with innovation, performance, quality and customer service in mind; backed by our 23 year warranty.
We offer the most balanced lighting portfolio giving customers flexibility and choice across size and technologies including Halogen, HID and LEDs. Usable light is something that definitely has to be seen to really understand.

Nebo

NEBO® is one of the world's best-selling lines of innovative, consumer-friendly flashlights and tools. Ever-changing and never compromising, we create and see our products through every phase of development. From the conceptual drawings on the sketch pad all the way to the end consumer, we offer quality and customer service guarantees that are unmatched.  NEBO® is a division of Alliance Sports Group, a family-owned company with headquarters in Grand Prairie, TX.  Other product divisions of Alliance Sports Group are NEBO® Sports, Quarrow® Fishing Products, iPROTEC™ Firearm Lighting, WeatherRite® Outdoor, Bollinger® Fitness and Solaire® Trimwear.

PIAA

PIAA takes average driving visibility products like auxiliary lights, bulbs, and wipers to the next level.
PIAA Corporation was established in 1963 with the commitment to manufacture world-class driving lights that our customers could use with pride and confidence. Today, PIAA upholds that commitment by combining market driven concepts with the latest technology to make night, inclement weather, and off-road driving as safe as possible. Research and Development is the focus of PIAA, and we take it very seriously. PIAA technicians continually raise the bar on visibility products.
Since 1963, the PIAA design process has simply been to make the best products possible, and never compromise. PIAA has taken these same values and expanded the business to from driving lights and fog lights and high output replacement bulbs and performance wipers. Today PIAA is leading the way with new developments in our proprietary reflector facing LED technology, as well as continual advancements in halogen headlight bulbs and fog light bulbs.

ProMaxx

ProMaxx Automotive offers quality aftermarket accessories at great prices. ProMaxx Automotive Accessories are available exclusively through Meyer Distributing Authorized ProMaxx Retailers. Our maxim is to provide value-driven auto accessories that focus on quality, affordability and functionality to satisfy a wide variety of needs.

Putco

Putco is the industry leader in automotive accessories including chrome trim, LED lighting, step bars, truck accessories, and stainless steel fender trim.

Recon

Go Recon is a manufacturer of premium quality car, suv and pickup truck lighting and lighting accessories. Go Recon has tailgate light bars, led 3rd brake lights, led tail lights, side running lights, truck cab lights and more.
Upgrade and enhance your ride with Recon Accessories.

Rigid Industries

Thanks to its unparalleled patented Hybrid, Specter & new Hyperspot optics and its torture-tested housings, Rigid Industries LED Lighting is a world leader in the forward projecting LED lighting industry. Rigid is committed to providing innovative technologies & always guarantees a quality product.
Truck-Lite and Rigid Industries take pride that their products are designed, engineered, and manufactured in the USA. With Truck-Lite's 59 years in existence, they have evolved and expanded their technology with headlights, safety lights, signal switches and emergency lighting. Rigid Industries has seen extremely fast paced growth as a leader in forward projecting lighting and it is approaching its 10th year in business. Total employment for the two companies is over 2,400. With customers already in 40 countries, both Truck-Lite and Rigid Industries look to expand their presence in the U.S., Europe, Australia and New Zealand in 2015.

Westin

For over 38 years, Westin has provided world-class products to the automotive aftermarket industry. Featuring 7 brands, 11 product categories, and over 100 different products; Westin is the #1 Trusted Source for all your truck, SUV, commercial fleet, towing, Jeep® products, and LED Lighting needs!