The best stuff is in our stores
Brands, models, specifications and descriptions can change faster than we keep up with them. We invite you to come to any of our four DFW Camper Corral locations, where we will be glad to demonstrate the most current model of anything you see on our website.
We urge our customers to buy from a brick-and-mortar store like DFW Camper Corral – because when you order it online, you may not always get the right product or the best fit for your specific vehicle.
And finally, everything you buy is covered by our NO BULL Price Match Guarantee – we will meet or beat any legitimate price for the same exact item. NO BULL!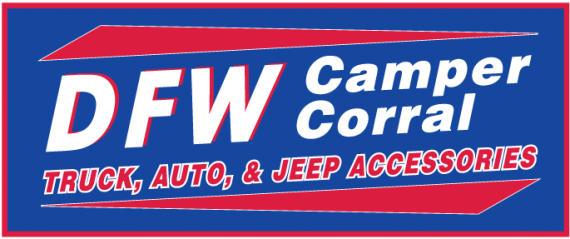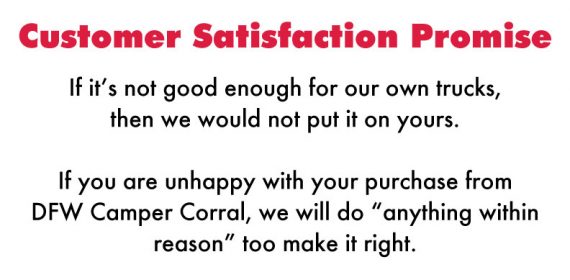 If it's not good enough for our own trucks, then we would not put it on yours.

If you are unhappy with your purchase from DFW Camper Corral, we will do "anything within reason" too make it right.