Tires
Over 75% of our business comes from repeat customers or referrals. We work harder for our customers, and we would like to think that it shows.
That's because DFW Camper Corral carries a large variety of products for every style of personal, recreational and business vehicle on the road today. And if we don't have it in the store when you visit, we can get it for you.
Select from any of the following product pages listed below.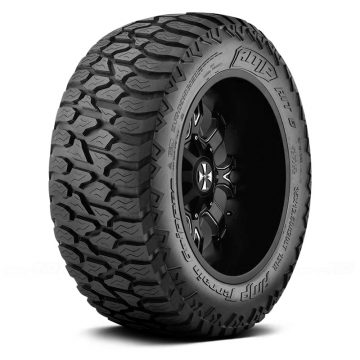 AMP offers the best choices for drivers who require high-traction tires that won't lose their grip. From an M/T tire that has a tread pattern designed specifically with off-road enthusiasts in mind to an A/T tire designed for individuals who do a bit of everything – AMP has the right tires for everyone. Get a grip and attack the terrain with AMP Tires!
For more information about AMP tires sold by DFW Camper Corral, click here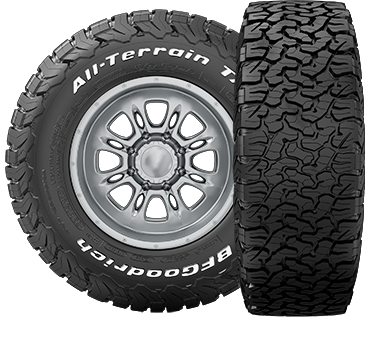 Since it was first founded, the BFGoodrich brand has showed its pioneering spirit and its determination to push the boundaries of performance ever further. This mindset has enabled it to make a large number of major breakthroughs in the tire sector. This is the common theme of a legendary story, punctuated by a succession of challenges handled successfully, important firsts and major events which have left their mark on tire development.
The story of BFGoodrich Tires began with Dr. Benjamin Franklin Goodrich, a self-taught entrepreneur and visionary who in 1870 founded a company that would become one of the greatest and most recognizable names in the tire industry. The BFGoodrich legacy is the fruit of all the challenges and achievements that have enabled us to make daily life easier for motorists around the world and make driving an increasingly safe and enjoyable activity. To achieve this, thousands of employees tap into their imagination and ingenuity to develop new, higher-performance products, leading a whole segment of the car industry.
For more information about B.F. Goodrich tires sold by DFW Camper Corral, click here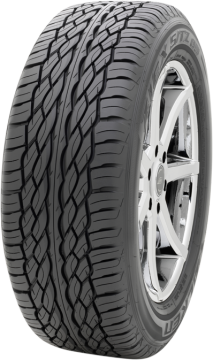 Falken Tires, the Official Tire of Major League Baseball, with its North American headquarters in Rancho Cucamonga, California, has successfully built a reputation as a leader in high performance tire technology for both cars and trucks.
Falken Tires has grown to become a flagship brand that focuses on Ultra High Performance tires, as well as valued lines in Light Truck, Commercial Medium Truck and Bus Radial tires.
For more information about Falken Tires sold by DFW Camper Corral, click here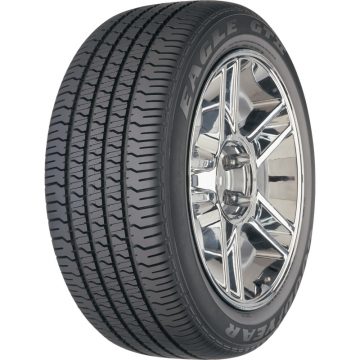 Goodyear is one of the world's leading tire companies with operations in most regions of the world and one of the most recognized brand names. Together with its U.S. and international subsidiaries and joint ventures, Goodyear develops, manufactures, markets, and distributes tires for most applications. It also manufactures and markets rubber-related chemicals for various applications.
Goodyear is one of the world's largest operators of commercial truck service and tire retreading centers. In addition, it operates approximately 1,240 tire and auto service center outlets where it offers its products for retail sale and provides automotive repair and other services. Goodyear manufactures its products in 49 facilities in 22 countries. It has marketing operations in almost every country around the world.
Goodyear produces a wide range of tires for consumers all over the world. Across our brands, we offer all the benefits today's drivers are looking for, from innovative technology and performance handling to all-weather reliability and affordable quality.
For more information about Goodyear Tires sold by DFW Camper Corral, click here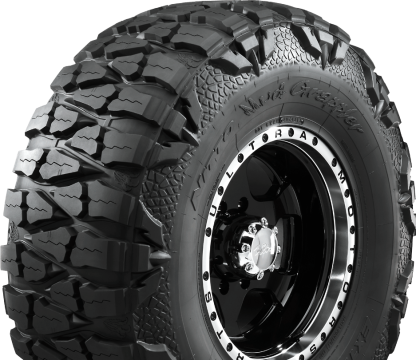 Nitto Tire is driven by passion and innovation. We create tires for those who are enthusiastic about their vehicles. We always strive to anticipate and drive consumer trends by supporting emerging markets before they are mainstream, helping them grow and driving the market forward.
Our tire sizing, tread patterns and tire compounds combine modern aesthetics with cutting-edge technology. This technology has helped us create some of the most radical-looking tire designs on the market today. These memorable designs are the result of state-of-the-art development, quality engineering and rigorous testing procedures.
By incorporating computer-modeled designs for road noise reduction and a program that aids in enhancing dynamic contact points while driving, our engineers successfully identify and counteract undesirable tire responses in a variety of driving conditions. In addition, the tested technological advances in polymer tread compounds allow our engineers to deliver truly high-quality tires that provide extended tread life, improved traction on both wet and dry roads and inspire driver satisfaction.
For more information about Nitto Tires sold by DFW Camper Corral, click here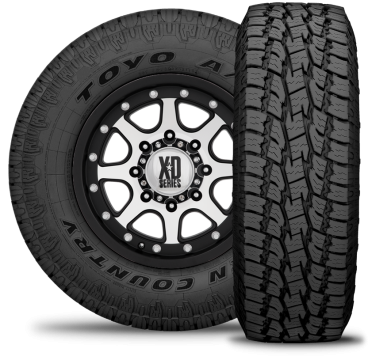 We are made to carve our own path. We never back down. We hit it hard. We let it fly.
All or Nothing is an attitude. It's a fire that burns within every Toyo driver. When you choose Toyo you make a statement. No matter the road, count on Toyo Tires to bring quality and performance to your sports car, luxury sedan, light truck, SUV, CUV or commercial truck.
For more information about Toyo Tires sold by DFW Camper Corral, click here