Bed Accessories
Over 75% of our business comes from repeat customers or referrals. We work harder for our customers, and we would like to think that it shows.
That's because DFW Camper Corral carries a large variety of products for every style of personal, recreational and business vehicle on the road today. And if we don't have it in the store when you visit, we can get it for you.
Every truck bed needs bed protection, and an unscratched bed equates to good looks and a higher resale value.
Protect and cover up the most abused area on your vehicle!


A pickup truck is just not complete without a few must-have accessories. We have everything you need, plus a variety of specialty items if your truck needs to be a mobile worksite with fuel transfer tanks or a ladder rack. Whether you have just bought a new truck, or if you are looking to breathe new life into an old one, Dee Zee can help.

Bushwacker BedRail Caps protect your bedrails from the nicks, scratches and dings that come with using your vehicle for what it's made for. Protecting your truck from anything you can think of to haul. All while adding personal style and showing it off wherever you go.
Click here for more information about Bed Caps carried by DFW Truck and Auto Accessories

Made of 100% polypropylene, the BedRug bed liner protects your truck and provides an ultra tough work surface. BedRug is water and stain resistant. Holds up to bleach, oil and even battery acid!
See the BedRug get put to the Test! The Bedrug® truck bed liner greatly enhances the appearance of your truck while protecting the bed. It is non-abrasive, skid-resistant, and provides a cushioned ride for delicate cargo. This durable liner is made from 100% polypropylene and is capable of hauling stone, mulch and other construction products.

Bedliners are a need, not an accessory, because every truck owner needs the best tool to get the job done right. TOFF gives your truck a clean, finished look and lasting protection so you can get the most out of what makes your truck a truck, fearlessly. No matter where your journey takes you, TOFF is behind you at every turn to keep you worry free, guaranteed. For more information, click here.


Dee Zee Bed Mats are a cost-effective solution to protect your truck bed surface free from scratches, dings and dents. Shifting cargo is also a detriment to your truck's appearance. Bed Mats help prevent shifting cargo from damaging your truck and eliminate chasing down loose items strewn about the truck bed.
Click here for more information about Bed Protection products carried by DFW Truck and Auto Accessories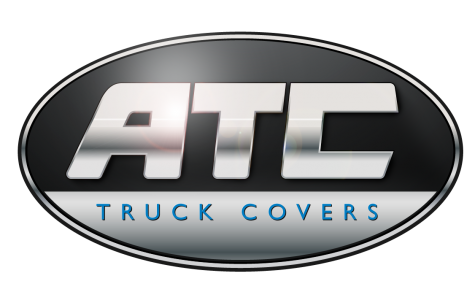 The ATC Truck Covers' flagship Original Bed System was first produced in 2008 and has been the most popular of ATC's bed systems ever since. ATC Truck Covers manufactures several models of cargo management systems and bed system slides, ranging from light to heavy duty, and varying weight capacities. Let us help you install the proper system for your vehicle and business requirements.
There are times when life requires you to go the extra mile. So we've gone to great lengths to bring out the best — with BEDSLIDE, the easiest way to load and unload your truck.

When you install BedXTenders, it's like adding an extra 2-feet to your truck bed. From hay bales to Hondas, it's there when you need it. And when you don't, it flips forward to keep your smaller cargo safe and organized. Crafted in the USA and backed by a 3-year, 36,000 mile warranty, it's incredibly light weight, yet strong enough to use as a convenient bench on the job, campsite or track.
Click here for more information about Bed Slide products available at DFW Truck and Auto Accessories

Cargo Nets by Pro Grip / Cargo Nets, Cargo Bars, and Tie Downs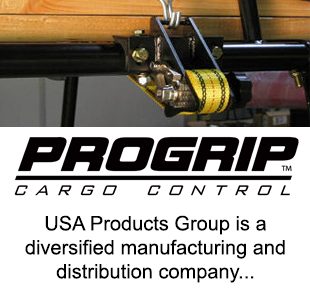 KEEPER® Ratcheting KargoBar™ expands from 40″ to 70″ in length for maximum versatility in meeting your transport and storage needs. These cargo bars are ruggedly constructed to ensure that they can withstand tough conditions and unexpected stresses. Silver vein paint is "baked on" for increased durability, withstanding weather, resisting scratching and extending the life of the product. With large rubber grip pads, KEEPER® provides security and ease of use for efficient cargo management and organization.

If you are ready to control your massive truck tailgate, the Dee Zee Tailgate Assist is the only answer. Our truck tailgate assist shock safely controls the drop of your truck's tailgate. It allows you to open your tailgate with virtually a single finger and avoid the bone-jarring thud as it slams down. Now when your hands are full headed to your truck, your tailgate is no longer a struggle. This simple addition is also extremely helpful in ensuring the longevity of your tailgate, as well as the safety of operators, including small children wanting to lend a hand.



Easily reach cargo with EZ-RETRIEVER® II Cargo Reaching Tool. This handy tool makes it possible to retrieve items that have slid to the front of your truck box. EZ-RETRIEVER® II can also be used in other applications including home improvement, boating, camping and more! This multi-purpose tool is great to have in your truck bed or garage for quick access to extended reach. Get yours today!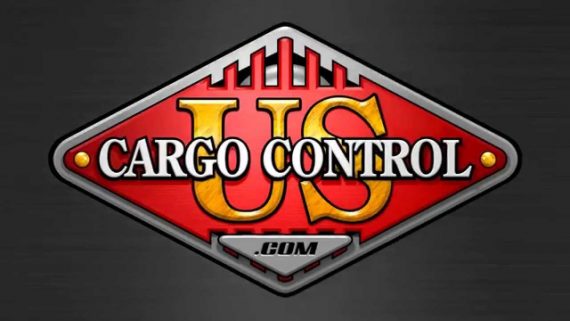 Safely secure your cargo in your enclosed trailer or truck with our complete line of E track, E track straps, and E track tie down hardware. E track is an industry standard for keeping cargo, equipment and even vehicles tied down during transport. With e track straps and other tie down hardware, you can tie down just about any type of cargo or load. Our E-Track is Made in the USA.

No truck is complete without anchors to secure your cargo.  BullRing has spent the past 30 years creating the bestselling, strongest anchor points in America.  They install easily with no drilling required, and they are specially designed to fit into the inner walls of your truck so they maintain the correct angles to keep your cargo secure.  We have multiple types of anchors to meet your specific needs and to fit your style. We know that our products stand the test of time, so we proudly back our products with a NO QUESTIONS ASKED LIFETIME WARRANTY.
For information about DFW Truck and Auto Accessories cargo gear products, click here


If you own a pick-up truck your tailgate could be stolen in the time it takes to finish this sentence…The McGard Tailgate Lock fits most late model trucks, and offers 24 hour theft protection without interfering with the normal day to day operation of your tailgate. Your tailgate can now be protected from theft and the McGard Tailgate Lock never needs to be removed to open and close your tailgate.


The tailgate is one of the easiest parts or your truck to steal. In a matter of seconds it can be opened and removed. It also has a very high replacement value as far as your insurance is concerned. The tailgate replacement cost can be between $600.00 to $1200.00. The tailgate is designed to keep all your are hauling in the truck bed compartment. Vehicles to furniture to personal items are usually safe if the tailgate cannot be opened. It is also a great additional lock for some styles of bed covers.

For the past 20 years, Pop and Lock has been the world leader in truck tailgate security. Located in Green Bay, Wisconsin, Pop & Lock provides the aftermarket with the best security products for your tailgate, both manual and power locks, as well as your truck cap and tonneau cover.

If you drive a truck, haul gear or pull a trailer, then the BOLT Series of locks is for you. The BOLT Series of locks lets you set all your truck, trailer and equipment locks to work with one key – your ignition key!
Simply insert the truck's ignition key into the BOLT lock, turn it once and the lock mechanically and permanently learns the key code.
For more information about Tailgate Lock products carried by DFW Truck and Auto Accessories, click here