Our Fort Worth Store has moved to a new location in North Fort Worth.
It has a larger showroom and more service bays to better serve our customers.
The new address is 11008 North Freeway, Fort Worth, Texas 76177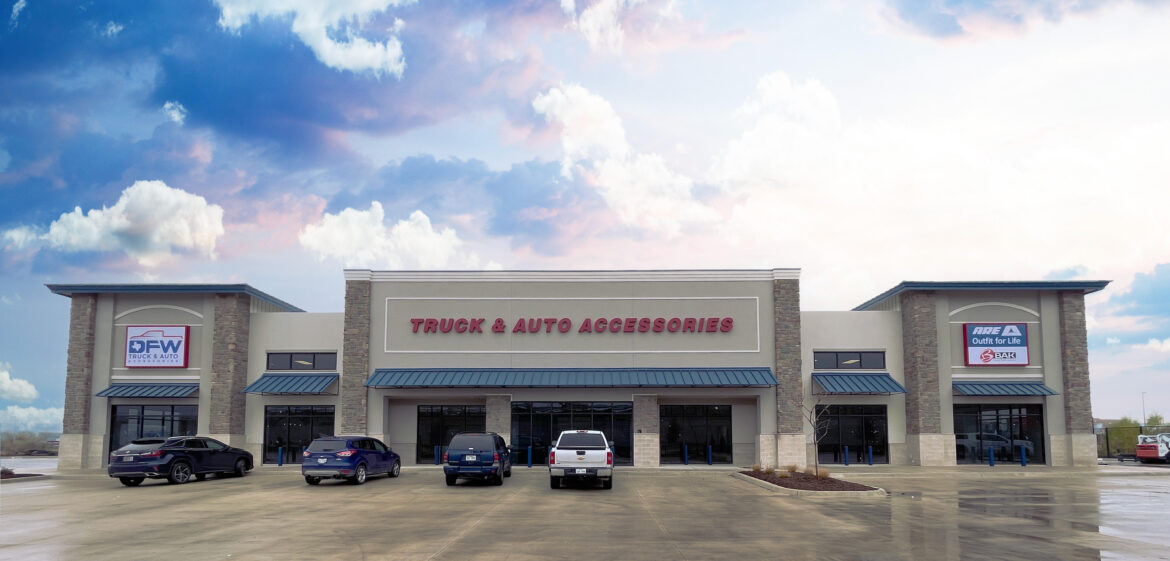 Welcome to DFW Truck & Auto Accessories – four convenient DFW locations to serve you

Ed Abbott started DFW in 1978 with the philosophy to "Treat others the way you want to be treated", and he applied this to not only customers, but employees, vendors, and business associates as well.
Since 1978, DFW Camper Corral (DBA DFW Truck & Auto Accessories) has provided camper shells, tonneau covers, pickup / SUV accessories, and truck equipment to our many customers in North Texas. Our company is still guided by the principles of owners Ed and Christine Abbott –
Treat everyone as you yourself would want to be treated.
DFW Truck & Auto Accessories has sold more than 150,000 truck covers since 1978. Today, over 75% of our business comes from repeat customers or referrals. We work harder for our customers, and we would like to think that it shows.
Continued customer support has been one of the main reasons of our success. Our experienced and dedicated employees also make DFW Truck & Auto Accessories second to none. Having only the best in name-brand products, from suppliers committed to quality and service, has not hurt either.
It's so easy to do business with DFW Truck & Auto Accessories, why shop anywhere else?
DFW Truck & Auto Accessories has been in business since 1978.
Our modern, clean facilities are conveniently located on both sides of the Dallas-Fort Worth Metroplex.
We proudly stock nationally recognized name-brand products.
We have over one million dollars in available inventory and exclusive "quick ship" special-order programs with many vendors.
DFW Truck & Auto Accessories is an approved vendor to most new auto dealers in Dallas-Fort Worth Metroplex.
We provide parts and service for all major brands.
We have certified and trained installers on staff.
We have more than 300 years of aftermarket experience and knowledge on our staff.
Truck is spoken here every day.
Click here to find the DFW Truck & Auto Accessories nearest you.
The first DFW Truck & Auto Accessories Store opened in 1978. This small, family-owned business sold truck campers from a car lot on Division Street in Arlington, Texas.
A second store was added in Irving, off Airport Freeway, under the screen of the old drive-in movie theater. Later, two more stores were added in Fort Worth and Mesquite, making DFW Truck & Auto Accessories Store the largest provider of truck shells in North Texas.
Founders Ed and Christine Abbott developed a strong company with a simple business philosophy:
Provide a good product at a fair price, and people will buy from you… treat people right, do what you say you are going to do; and they will buy from you again.
After thirty-five years, DFW Truck & Auto Accessories is still family-owned and operated, and still works under the Abbott's principles.
Take care of your customers, and they will take care of you.
And today, we are the largest provider of truck campers in the North Texas area. We offer our customers more products than when we first opened our doors nearly forty years ago. In addition to most major lines of truck covers, we now offer dozens of lines of truck accessories (which resulted in a minor change in our name).

December 9, 2020
[/cherry_col] [/cherry_row]