A.R.E. Diamond Edition DCU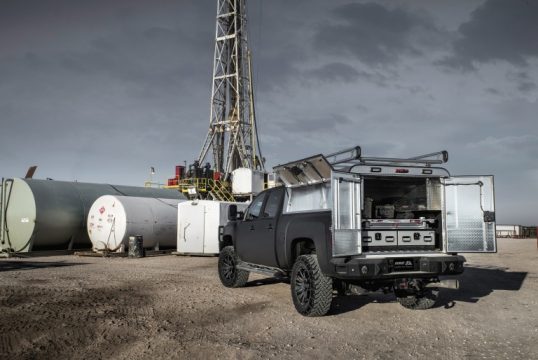 A.R.E. Diamond Edition DCU's offer an array of options to fit your specific needs. Whether your line of work is construction, maintenance, delivery, or any other job that requires easy access and or high volume. A.R.E. builds a Diamond Edition DCU that will make your job easier.
Diamond Edition DCUs feature STRATTEC® lock cylinders in our folding T-handles on all doors. Options to customize your DCU include: a selection of door sizes and window options, various toolbox configurations and roof ladder racks. A.R.E. will custom-build a Diamond Edition DCU to meet your needs.
Diamond Edition DCU Features & Options / Standard
Black Trim
Slanted Sides / Straight Front
Full Length Side Door
Brake Light
Diamond Edition DCU Features & Options / Optional
Radius Front / 90° Side Walls on 29″ Units Only
Insulation / Condensation Barrier
Metal Inner Skin
Double Full Doors
Single Full Door
Dark Tint Radius Windows
Sliding Front Window
Solid Front Window
Security Screens
Double Side Door
Tool Bins
Dividers in Tool Bins
Fold-Down Shelves
12V LED Interior Lights
Auto Light Switch on Doors
3 Port 12-Volt Multi Socket
Economic Aluminum Ladder Rack
Commercial Locking Ladder Rack
Note: Not all options are available for all trucks.
A.R.E. maintains the right to add, delete or change suppliers and/or designs of options when necessary to maintain or improve the overall quality without written notice.
* Cannot guarantee watertight seal.
For more information about the A.RE. Diamand Edition DCU, click here