A.R.E. Walk-In Door Series Caps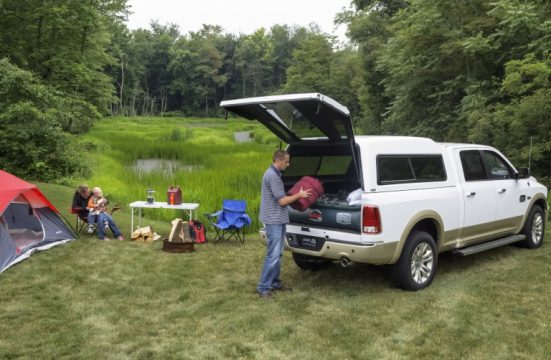 Effortless access to the bed of your truck. The Walk-In Door option is unique to A.R.E. customers. The only full door option on the market provides easy access to the bed of your truck plus better line-of-sight for users who pull trailers of any kind.
Walk-In Door Series Truck Cap Features & Options
An A.R.E. Exclusive, our full Fiberglass Walk in Door is available for most MX Series and CX Series model truck caps.
Full Hatch Door – To install the Walk in Door, the tailgate of the truck must be removed. This allows easier access to the truck bed when the door is fully opened.
Increased Visibility – When closed, the centered glass access door provides great rear mirror visibility, which is especially helpful for those hauling boats or trailers of any kind.
Glass Access Door – The centered glass access door makes it easy to load and access smaller items.
Ideal For Camping – Outdoorsman and families often use this truck cap / walk in door combination for camping.
Note: Not all options are available for all trucks.
A.R.E. maintains the right to add, delete or change suppliers and/or designs of options when necessary to maintain or improve the overall quality without written notice.
* Cannot guarantee watertight seal.
*** Not available for all pickup truck models.
For more information about the A.R.E. Walk-In Door Series of Truck Caps, click here